Marseille City
art studios
A public contract entitled "Project management assistance for visual arts residencies in Marseille" ("Assistance à maîtrise d'ouvrage relative aux résidences artistiques en art visuel à Marseille") has been put out to tender by the City of Marseille under its culture programme.
From 2014 to 2017, the national network Arts en residence won the tender and chose to delegate the design and delivery of a support service for artists through the provision of a municipal art studios programme to two of its members: Astérides and Triangle France.
Since 2017, Triangle France – Astérides carries out this support service for artists.
STUDIOS
Site Lorette:
1 Place de Lorette
13002 Marseille
Site Boisson:
19 boulevard Boisson
13004 Marseille
Site Lieutaud:
41 Cours Lieutaud
13006 Marseille
OFFICES
Triangle France – Astérides
T +33 (0)4 95 04 96 11
www.trianglefrance.org
contact@trianglefrance.org
Friche la Belle de Mai
41 rue Jobin
13003 Marseille
contact
Studios visit by appointment. To book an appointment please write to:
ABOUT US
For the past twenty years, the city of Marseille has developed a cultural policy aimed at supporting emerging artists. 11 artists aged under 35 are selected for their potential by a jury of professionals and awarded studio spaces at a moderate rent for a duration of 23 months. The studios are located on three sites: Boisson (4th Arrondissement) ; Lorette (2nd Arr.) and Lieutaud (6th Arr.).
Triangle France – Astérides is member of the national network Arts en residence. Triangle France – Astérides provides on-going support to the municipal studios' resident artists, to help them develop their critical, technical and professional skills. The programme also brings the artists more visibility, and helps them prepare for the next stages in their career by improving their understanding of professional networks, mechanisms and issues, both nationally and internationally. By giving the artists the momentum they need, the programme aims to act as a springboard for their careers.
Delivered by the participating organisation, the program provides resident artists with the support they need to develop their critical and technical skills, to become more professional and to prepare for the next steps in their career. Artists acquire a better understanding of professional networks, mechanisms and issues, both nationally and internationally. They are given opportunities to meet key people (art centre directors, art critics, artists, gallery owners, collectors). Their work is actively promoted to the city's professional networks and more broadly on a regional scale. It is also promoted nationally via the other members of the Arts en residence network, who support this work with targeted and well-documented actions. Internationally, the artists also benefit from the local networks of partner organisations located across the world. We actively promote our residents' activities, targeting art professionals as well as local audiences, through a programme of events showcasing the research and production work they undertake in their studios. The programme contributes to developing Marseille's identity as a dynamic and exemplary city in terms of artist residencies and support.
– Working with art critics: support interview, workshop visits by professionals, development of artist statement by a specialist writer, workshop with an "Ambassador" artist, networking.
– Professional development and training: law and tax, career development and networking, creating promotional tools (delivered by Documents d'artiste), presenting your work in French and English.
– Promotion of the Marseille City art studios programme: creation of the Marseille City Art Studios Award ("Prix de la Ville de Marseille") with an exhibition showcasing the work of participating artists, creation of a website, open studio events.
– Organisation of the Award Commission for the Marseille City Art Studios.
Triangle France – Astérides has been working in Marseille for over twenty years. With a constantly renewed expertise in its field, Triangle France have established a national and international reputation for hosting and supporting French and international artists. The design of a support services for the city's art studios draws from the organisation's expertise.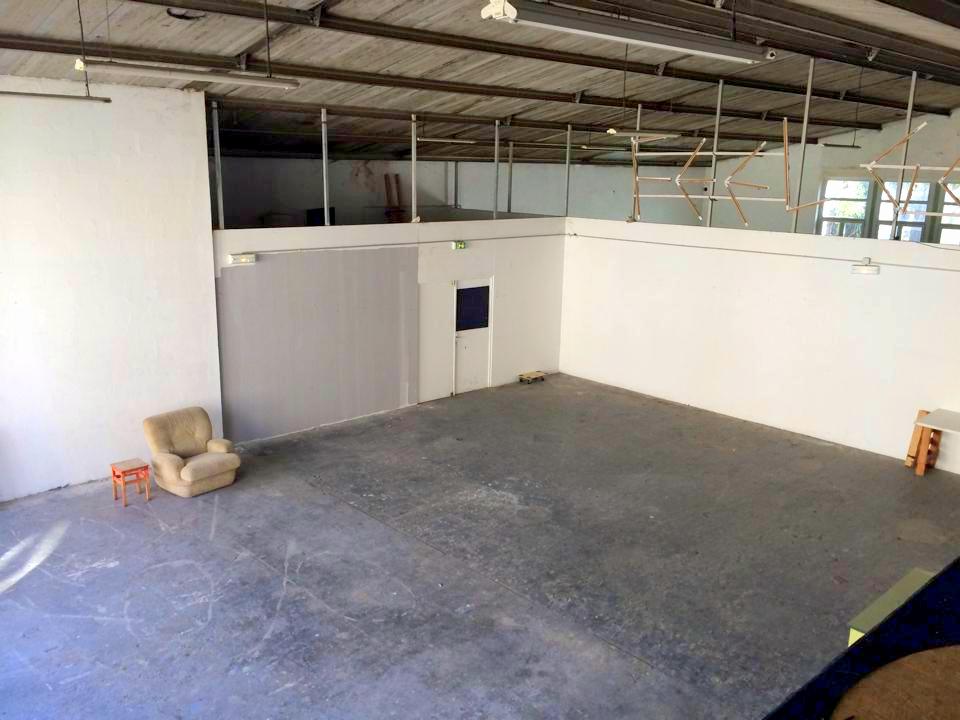 Boisson studio
Plan —  Boisson studio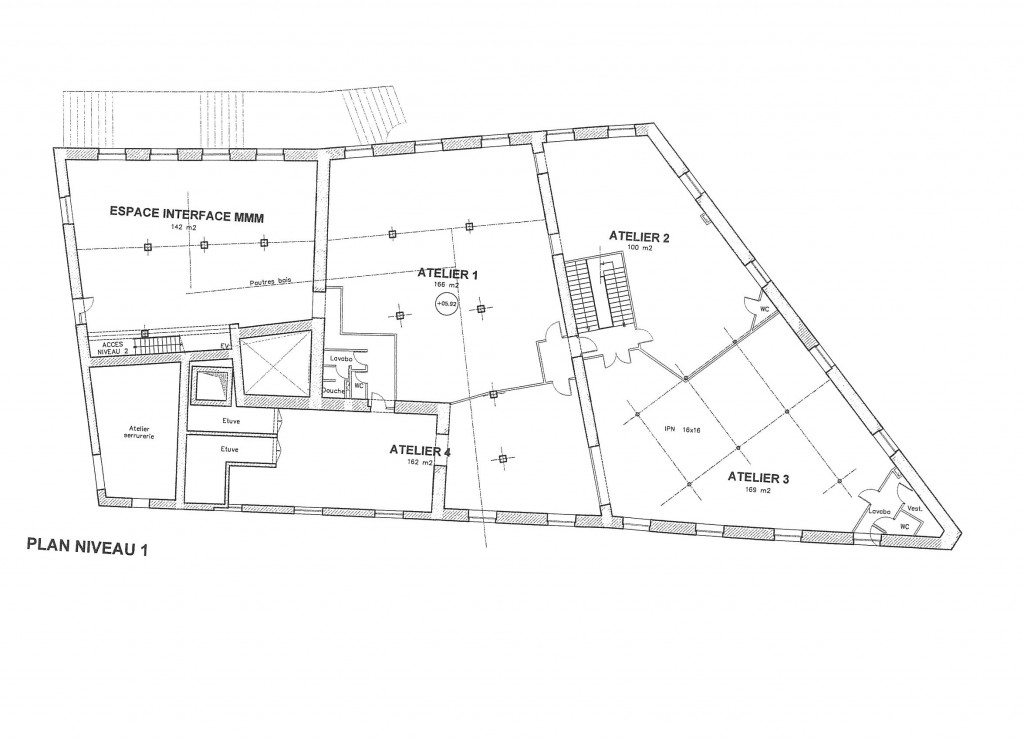 Plan — Lorette studio