Victor
Yudaev
Studio:
19 boulevard Boisson
Fr-13004 Marseille
BIOGRAPHY
Victor Yudaev is a graduate of the Royal Academy of Art, The Hague and ENSBA, Lyon in 2015. Victor Yudaev has taken part of Lyon Biennial at IAC Villeurbanne (2018) and has been selected for the 20th Prize of Fondation Ricard (2018). Récent exhibitions include: « The Swimers » (solo) at Diagonale, Montréal and « Suffis-toi d'un buis » at Ménagerie de Verre, Paris.
–
Born in 1984 in Moscow, Russia.
It's no coincidence that we glimpse Victor near to the port. He's going to swim, he tells us it's genetic. Lightly stooping, he advances softly, a relaxed and slightly clumsy allure, drugged. He evokes his recent work for a bald woman: "I made her a wig and then a cap and we ended up changing all the decor". He sports a hesitant smile.
Victor looks for where to swim, somewhere where there'll be no-one "the naked body… hmm… it's too much, even a kiss makes me blush", the place the most deserted and hidden "there are the abstract marks of fish and they're beautiful", these places are the most dangerous, there are big rocks that cut without apology and the sea that dries the mouth and absorbs tears. Yet, Victor sees only tainted windows, frozen dummies in an unfinished suggestion, without speech, prices, without arms. But above all he sees his own reflections: "I'm trapped in the dream of someone I don't know".
Victor decides to return to the studio: "there's not enough time to explain".
Victor works like he walks. He walks like he dreams; he swims. Maybe he walks working, sleeps swimming. "I dream of living in one of Philip Guston's paintings: shoes, cigarettes, clocks, fire, hell. It's almost deja vu". In his studio, we see objects scattered everywhere, even though "there is a mysterious logic", we smell the odour of papier d'Arménie.
Victor works, he promises. He puts together what's missing, he reunites what joins up. He writes as much as he composes. He constructs a cast of objects and ideas; depending on sensitive and mathematical criteria. These signs are hazardous and irrefutable. He positions us at the heart of a narration to be experimented, between connivance and curiosity. Victor arrests us with the use of archetypes, personal anecdotes: with many clues of a script to be interpreted. There are as many doors in to his narratives as false paths which aren't there.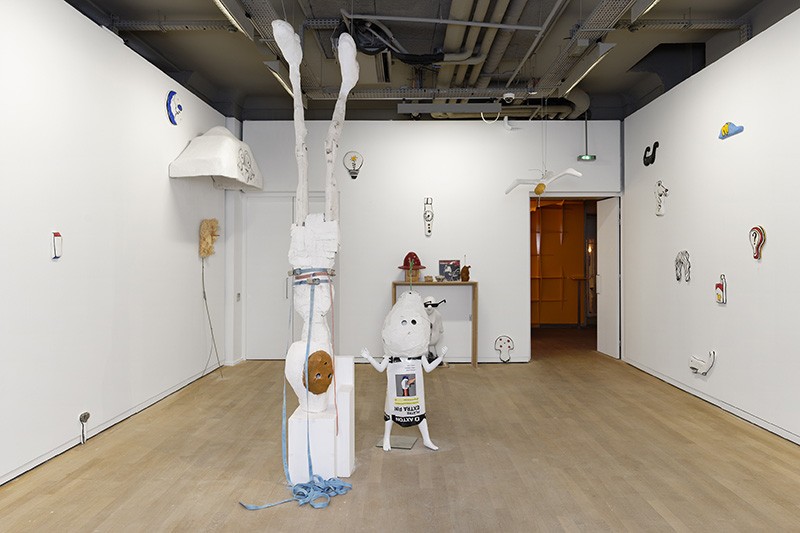 mais; y a-t-il rien de central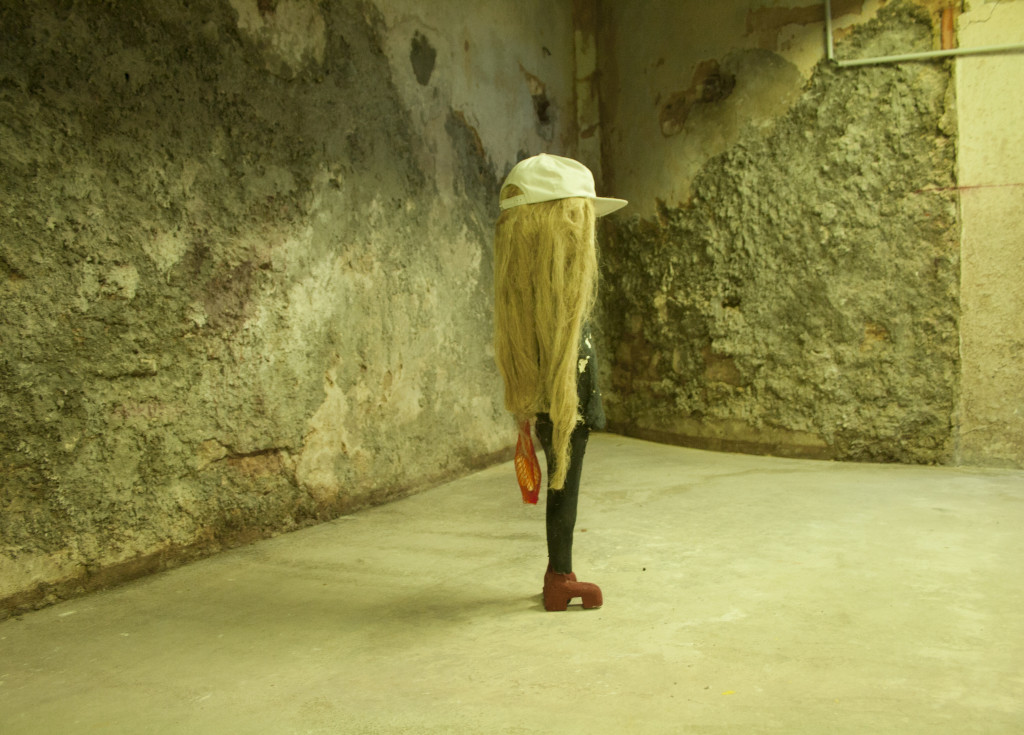 MN_01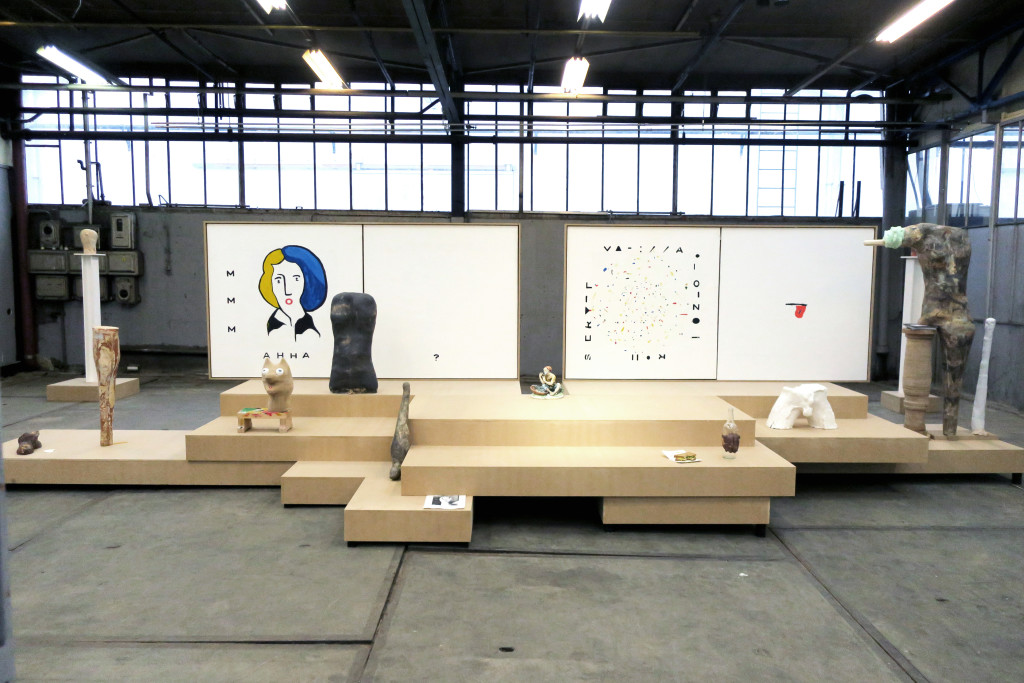 But the cloud, Intersections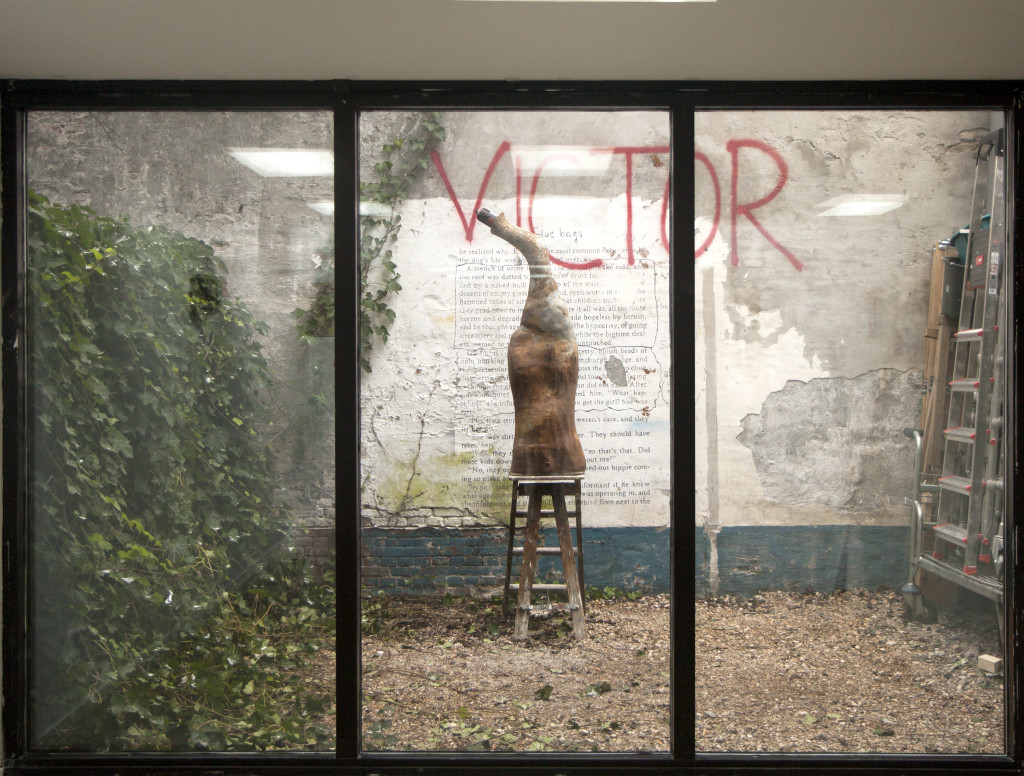 Victor en me