Todèl
Studio : Ateliers de la Ville
1 place de Lorette
Fr-13002 Marseille
BIOGRAPHY
After their graduation in 2014 and 2016 from ESADMM (Fine Arts School of Marseille), Tom Rider and Delphine Wibaux created the duo Todèl. The installation Dissoudre le lieu was the starting point of this collaboration in 2012. Since then, they have been climbing mountains, rivers, train tracks and towpaths. The personnal propositions of these two artists sometimes converge and form a parcel to host a wider world. This world is build on the edges of familiar points of reference and is made of immersive installations questionning our sensitive connections.
They had a research residency in Ariège in 2014 where they installed "Delta Aurigide" at dawn, in the Cadarcet forest. Last May, they were invited by Le Papillon gallery together with Kevin Cardesa to build a telescope radio in order to receive the variations of solar activities on a rooftop in Nîmes. The Art Center in Port-de-Bouc will show the result of this research in 2018. This winter, Todèl is invited by Gaël Charbeau to collaborate with dancers from Ballet de Marseille on a new interpretation of Dissoudre le lieu.
—
Tom Rider – Born in 1989 in Apt. 
Delphine Wibaux – Born in 1991 in Pau.
Common practice born in 2013. 
Lives and works in Marseille and elsewhere.
Located at the intersection of art and science, the delicate and poetic constructions of the creative duo Todèl usher in the invisible and the inaudible. As expressions of this sensory relationship to the world, they are just as much hybrid sculptural elements to be seen as they are objects encouraging us to perceive. Via optical and auditory arrangements which progressively awaken a perception focused on both permanence and change, Todèl reassess the sculptural object and revisit essential questions: "What does it mean to see, hear, feel, touch?" The artists' works seem to take shape in a manner akin to flocculation: the permeability of each proto-installation appears to allow for a future or prior production – whether created as a duo or in either artist's individual practice – to bond with it. This receptiveness to the other ensures that, as time passes, their works continue to grow in substance and in strength.
Christiane Armand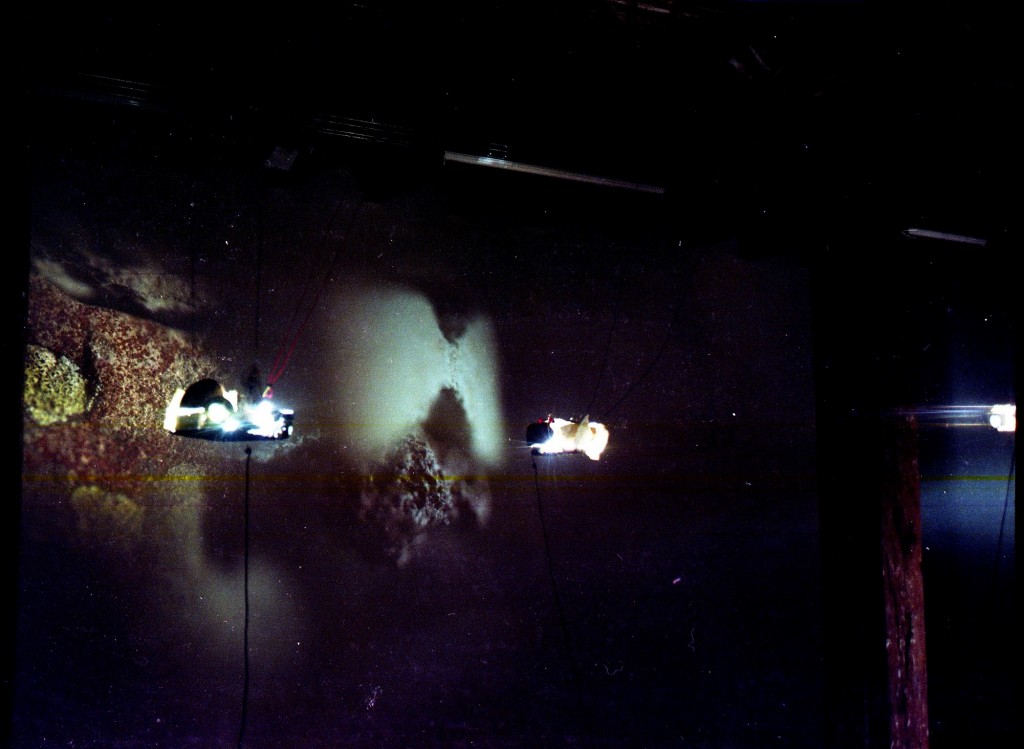 Avant les mots [Before the words]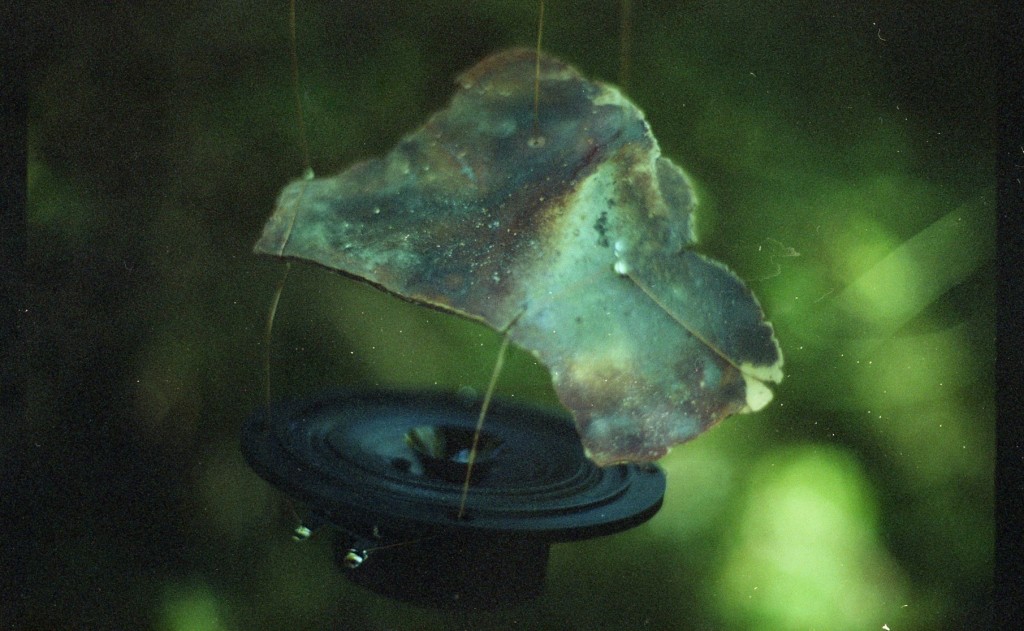 Delta Aurigide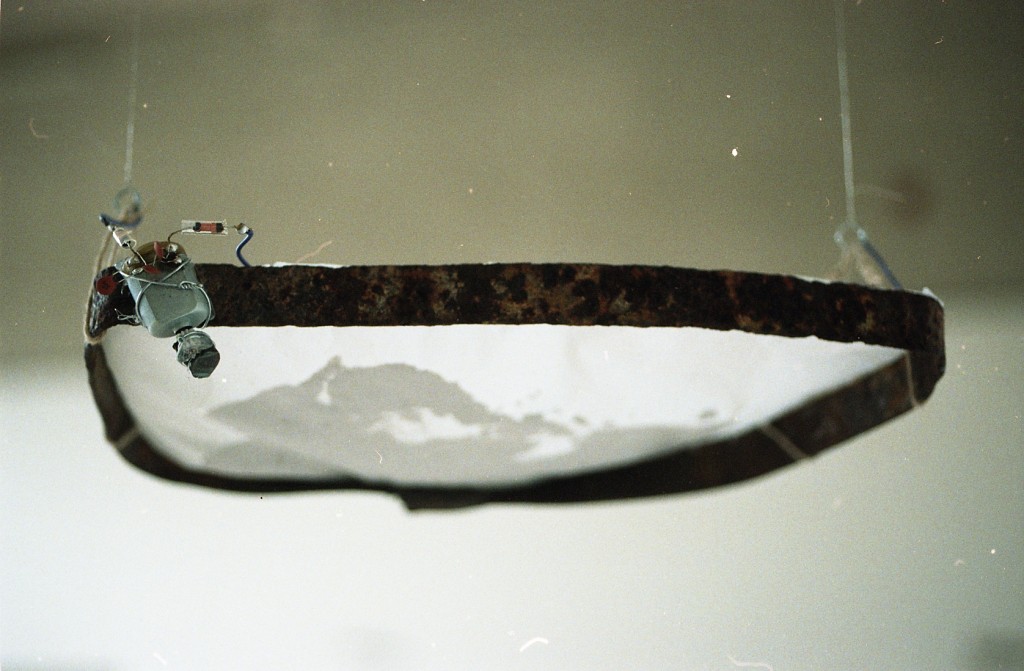 Dissoudre le lieu [Dissolve the place]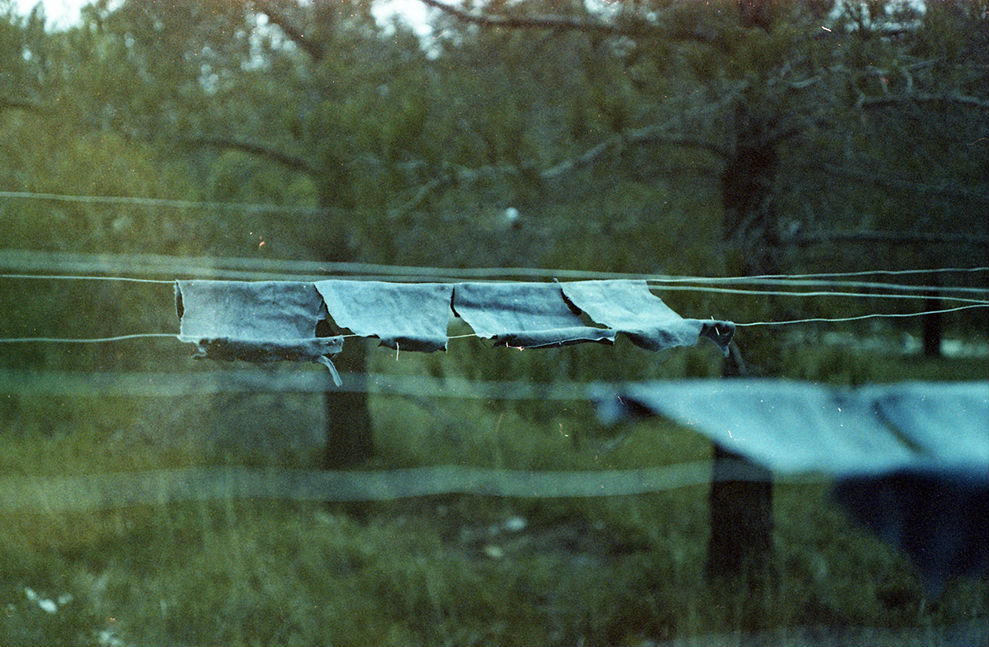 Partition lunaire [Moon partition]