Timothée
Calame
Studio:
1 place de Lorette
Fr-13002 Marseille
BIOGRAPHY
Timothée Calame is graduated from HEAD (Geneva) in 2014, and has received the Manor Prize in 2017.
Halfway between everyday objects and sculptures, Timothée Calame's works are presented to the visitor as a landscape and are articulated together like chapters of a fiction without history.
Recent solo exhibitions include: "Curriculum", Swiss Institute (New York, 2017) ; "Campagna", Lodos (Mexico, 2017) ; "Inter", MAMCO (Geneva, 2018) ; "Affinities", Weiss Falk (Basel, 2019) and "La moyenne et le typique", Galerie Edouard Montassut (Paris, 2019).
—
Born in 1991, Geneva (CH).
Hey Marseille,
I was asked to present you the work of Timothée Calame, and I figured it would be a good moment to give you news of Geneva. I bet you have a few prejudices about the city: the bankers, the diplomats, the weird accent. That would all seem pretty far off from the Mediterranean and from your own "proverbial joviality" (prejudices are persistent). You probably know less about the fact that Geneva has a rich alternative culture, the history of which culminated in the 90s and 2000s.
I'm telling you all this because for a few years now we've seen a generation of artists coming up who uphold that culture. Strongly politicised, independent, communitarian and ambitious, it's really slapped us in the face. Timothée keeps an appetite for collaborative projects, a form of radicalism and an sense of resourcefulness. And actually, his work is characterised by a search for the right distance in his apprehension of the world, between modesty and grandiloquence, irony and sincerity. For example: in his way of taking on the traits of a polichinelle* to pay pay tribute to metaphysical-urban considerations in his videos; in his way of updating the Foucaldian breviary (public order, surveillance, punishment) in the age of retirement homes and gentrification; or in his borrowing of forms and material of public space, considered less as romantic ruins than as dismantled pieces, to be assembled.
Given all these aspects, we can't help but situate his work in the tradition of Fabrice Gygi or John Armleder. But Timothée seems to me more similar to someone like Mangred Pernice, or, to speak to you of those you know well, Anita Molinero or Richard Baquié.
I'll finish this by saying that everything but a coincidence that he's over your way. It should "fit".
Wishing you well,
Paul Bernard
*translator's note: a bouffon from the commedia del arté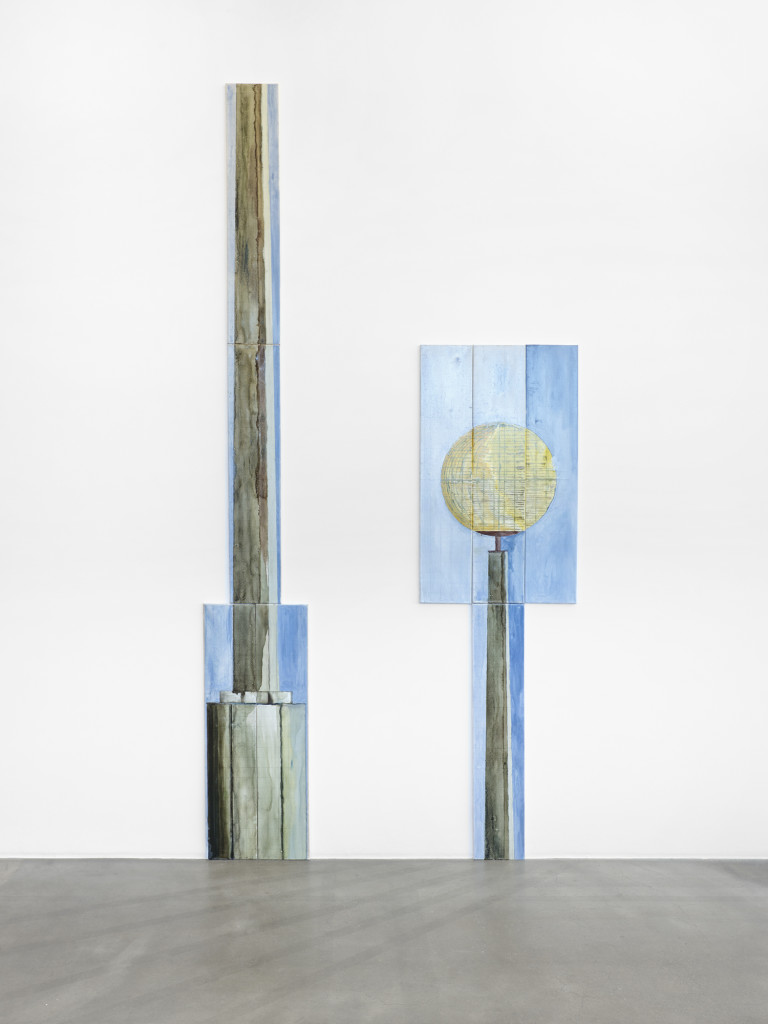 Pour la suite du monde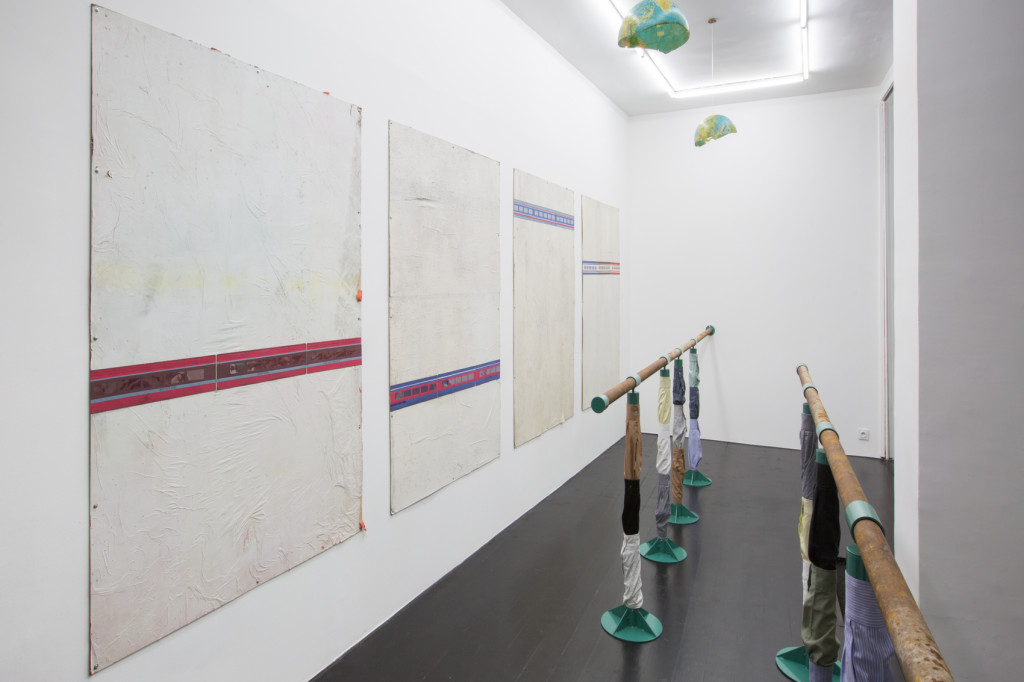 Publique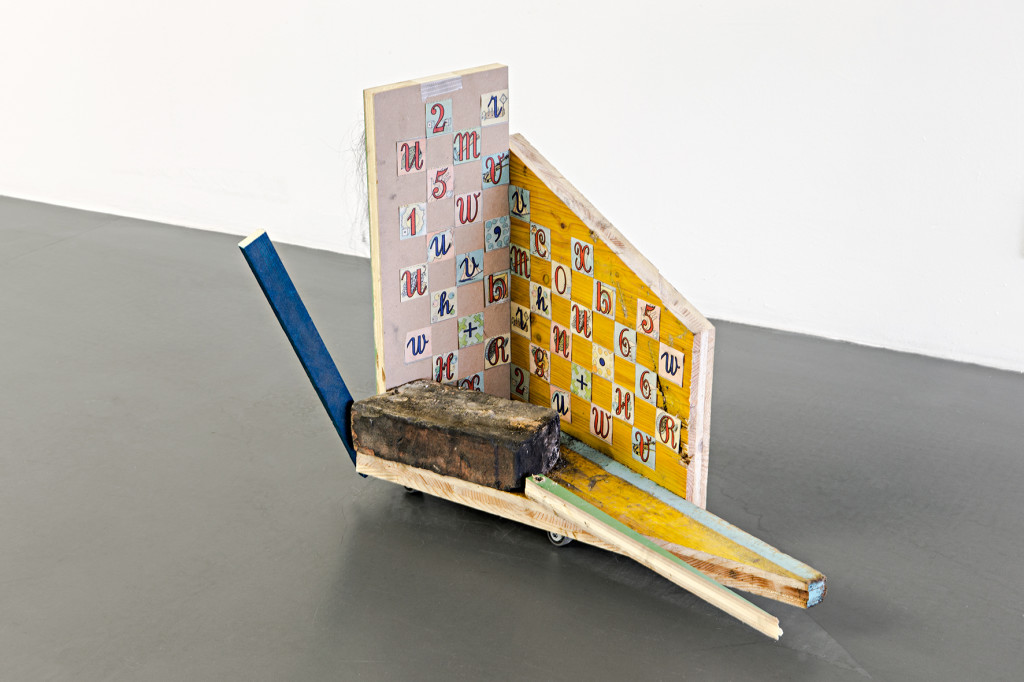 Professeur Septentrion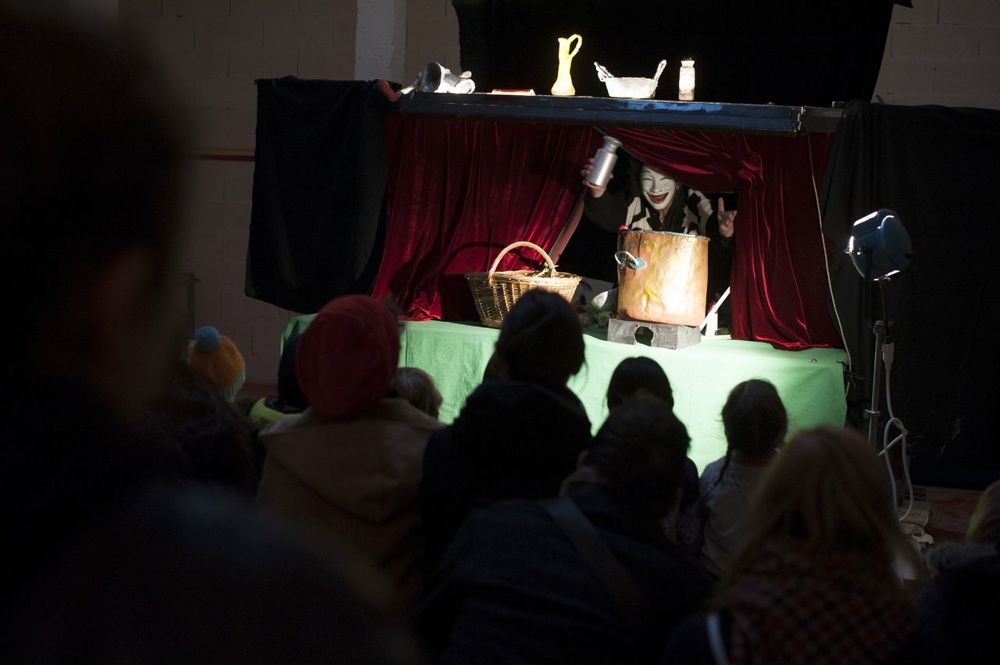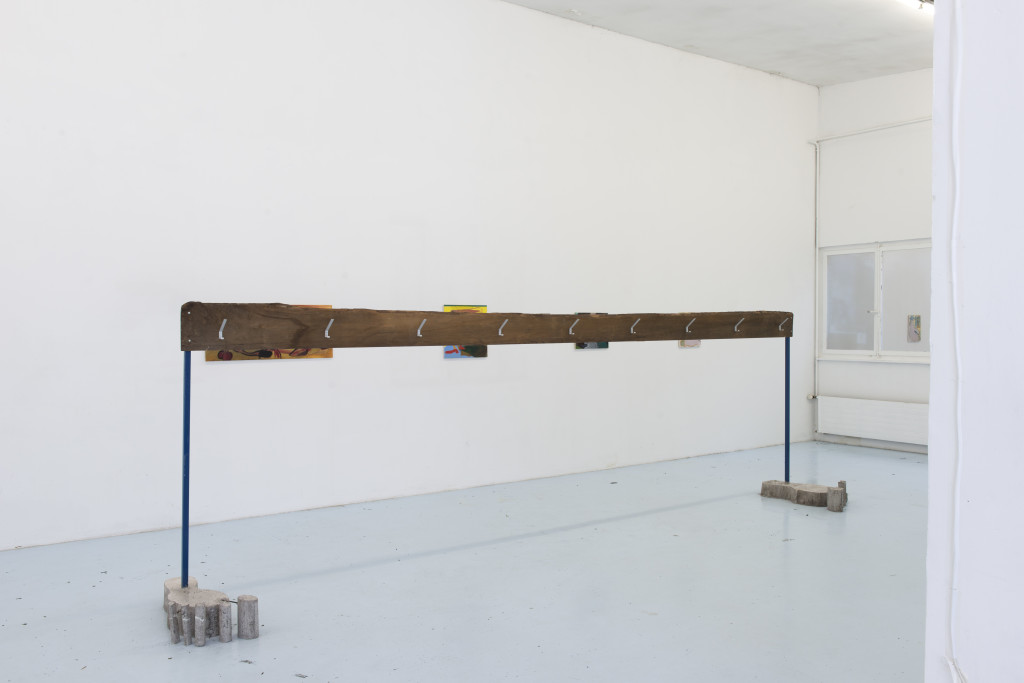 Scolaire