Paul Chochois
Studio:
19 boulevard Boisson
Fr-13004 Marseille
Biography
Paul Chochois graduated from the Beaux-Arts de Perpignan in 2015 and from the Ecole supérieure d'Art d'Aix-en-Provence in 2017. In his work, he manipulates, diverts and modifies images to create new ones, subtle and talkative, through various techniques.
In 2020, some of his works joined the collections of the Frac Provence-Alpes-Côte d'Azur and the Fond Communal d'Art Contemporain de Marseille. His work has been presented at the Château de la Faigalarié (Aussillon), at the Galerie de la SCEP (Marseille), at the Galerie Annie Gabrielli (Montpellier), at the art space ANGLE (Saint Paul-Trois-Châteaux), at HEART (Perpignan) and at the convent of Minimes (Perpignan).
—
Born in 1993 in Paris. Lives and works in Marseille.
Distorting and dismantling the use of bank notes in order extract pigments from them, Paul Chochois ingeniously transforms the objects of his wallet into a pallet of translucent colours, thanks to a method developed using automobile paint stripper. Ordinarily used to remove layer of paint, rather than create a new one, this anti-paint material acts as a base in his work, from which he creates both prints and surfaces for his sculptures.
Marked by dualism, Paul Chochois' work contains a logic of inversions, infused with irony, in which opposites that are at first glance irreconcilable come together and find harmony. In a dynamic that eschews any preconceptions offered by the materials or what they represent, the finality of objects and mediums is shattered by the reversal and inversion of values. A prime example is his use of bank notes and storefronts, whose signification shifts from the financial to the visual.
Samples of colour, which are produced through contact with an abrasive material that is rich in pigments, act as a form of reinterpretation; transfers alter and redirect the meaning of images and realities that are loaded with affect. Initially the fruit of financial constraints, Paul Chochois' reflections on painting drove him to create a code of mise en abyme and fertile dissonance that generates material through subtraction. In this way, he is able, through a game of contrasts, to create by using a material that is supposed to destroy all trace of paint.
Camille Ramanana Rahary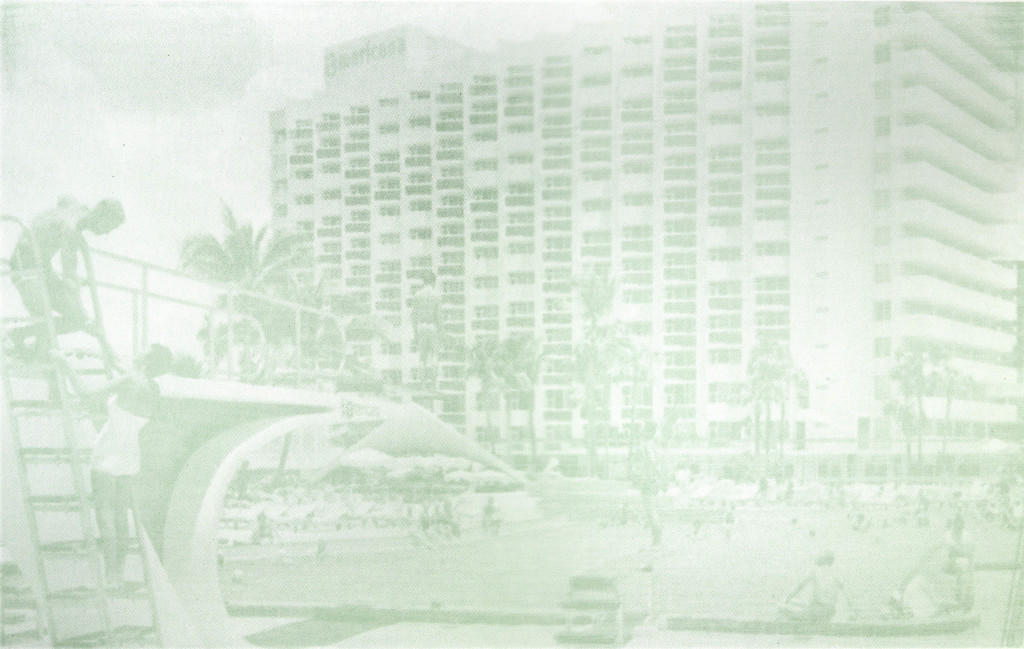 Americana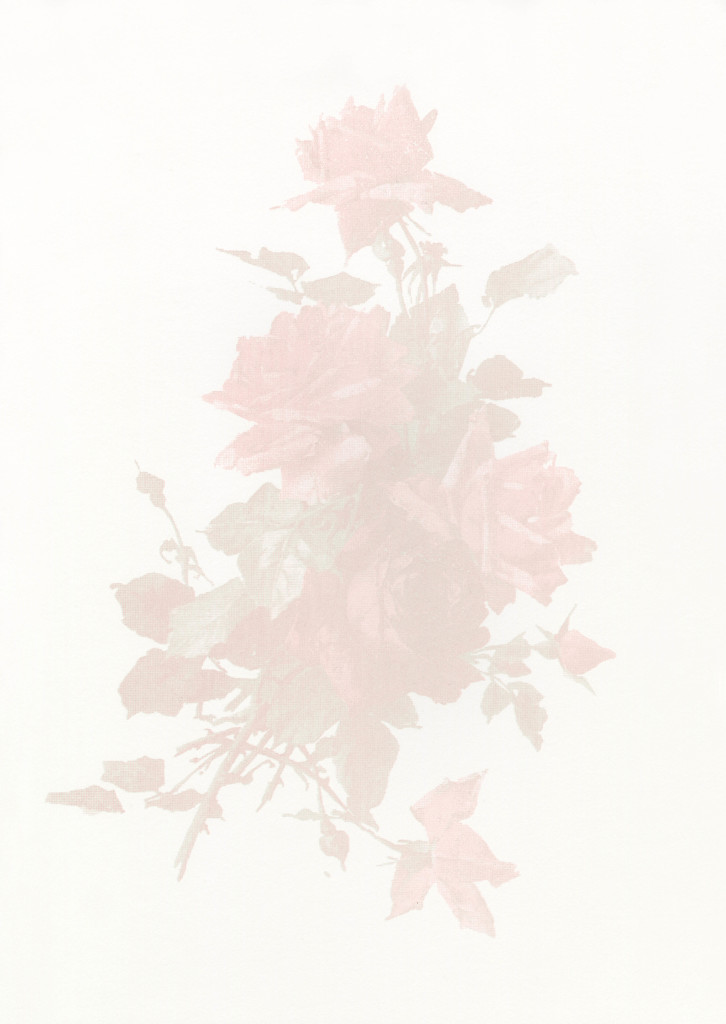 Billets sentent comme un bouquet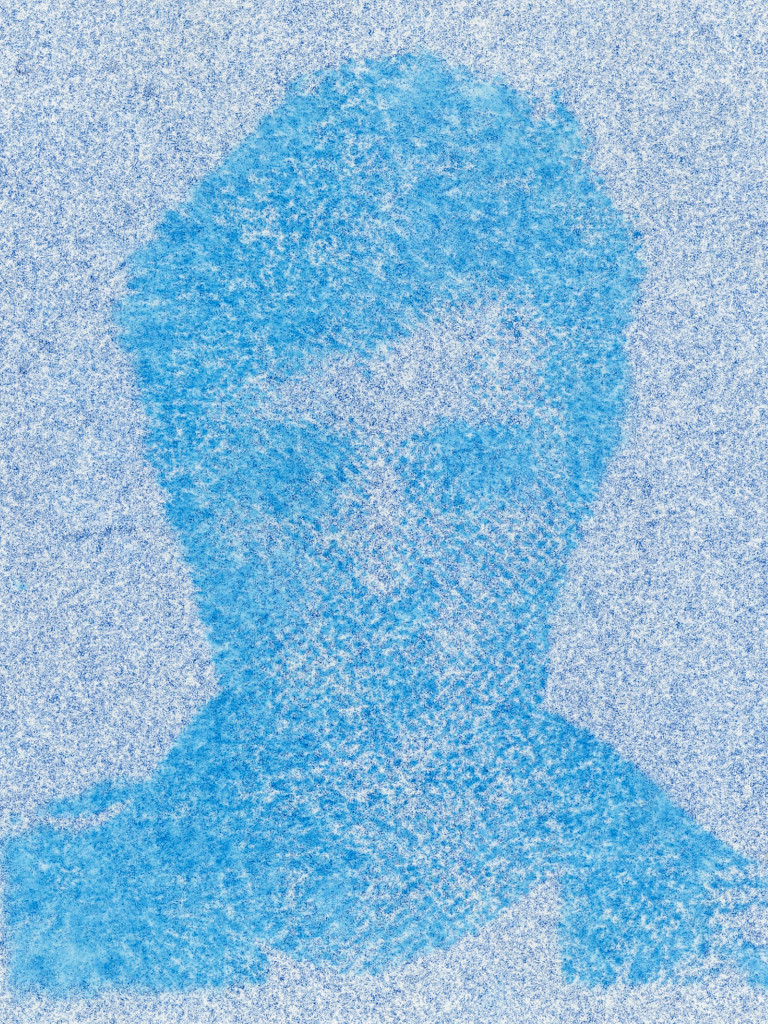 Blue on Blue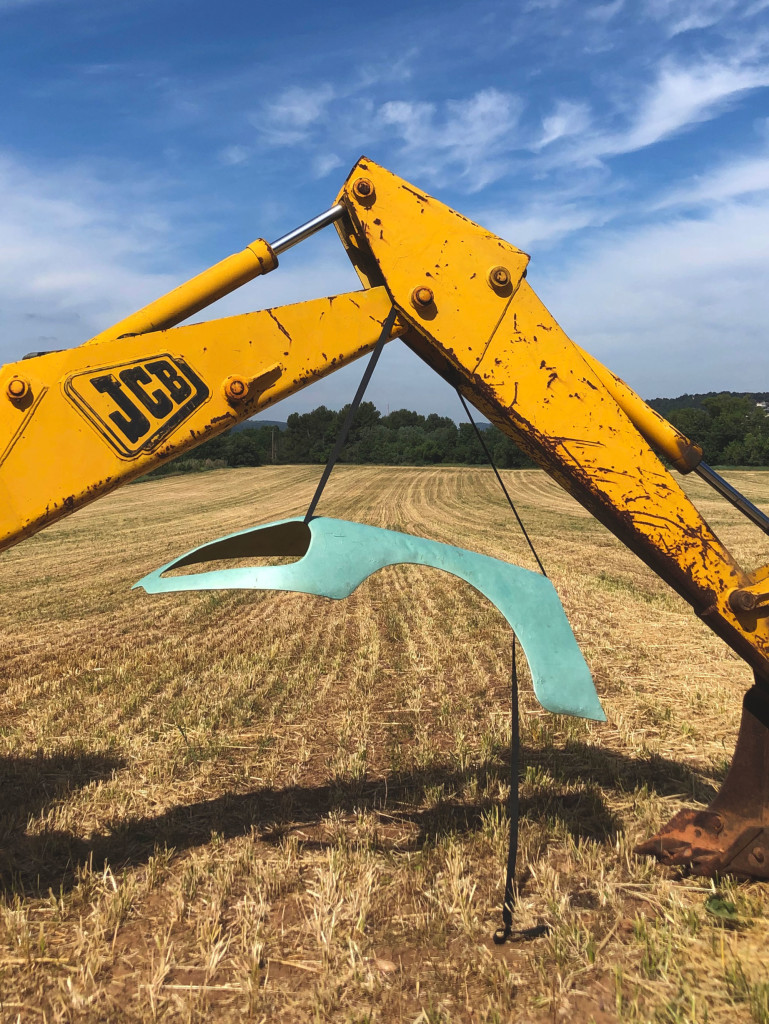 Mythologie