Madison
Bycroft
Studio:
1 place de Lorette
Fr-13002 Marseille
BIOGRAPHY
Madison Bycroft is a graduate from the University of South Australia (2013), and the MFA program at the Piet Zwart Institute in Rotterdam (2016).
Bycroft's work has recently been included in "Catdog", Greenaway Art Gallery (Adelaide, 2017) ; "Je, Me", Adelaide (Marseille, 2017) ; "Desk Set", CAC Brétigny (2018) ; "À Cris Ouverts – 6e Biennale de Rennes" (Rennes, Saint-Brieuc, 2018) ; "Future Generation Art Prize", Pinchuk Art Center (Kiev and Venise, 2019); "Futur, Ancien, Fugitif", Palais de Tokyo (Paris, 2019) and "Making Kin" at Kunsthaus Hamburg (Hamburg, Summer 2020).
—
Born in 1987 in Adelaide, Australia.
Madison Bycroft is a performer, scenographer, draughtsperson, sculptor, writer, player of tricks, writer of limericks, orchestrator of medleys and instigator of encounters, among other talents. However to misrecognise or excribe the artist, would not be to do them a disservice, but to play the game of 'anti-portraiture' which is currently a key tenet of their work. Cloaked in the language of resistance, fugitivity and illegibility, encountering their practice is an education in not revealing the historically obscured. Enter a parade of characters, runaways and stowaways, draggers, performers and mystics; historical figures who will not be identified, but will come to be known. "I prefer my characters like flashing fish in the sea," says the narrator in hushed tones, "slipping though fingers and maybe cutting palms as caution against snatching."
Asserting the right to refuse to be fully known is what Édouard Glissant might call opacity. Such slippery strategies of opacity tactically obfuscate worlds teeming with difference, allowing for both a resistance to becoming legible to structures of surveillance and policing while also avoiding that this illegibility collapses into an abject void.
An initial encounter might come through laughter, an uncanny humour of modified mimickery and camp comedy. Sprawling drawings filled with clamouring creatures spill out and are ossified in screaming sculptures; Britney Spears and Bach punctuate performances where collective singing, chanting, battles and soliloquies play out, echoes of familiarity in the unrecognisable worlds that the artist shapes.
Jessica Saxby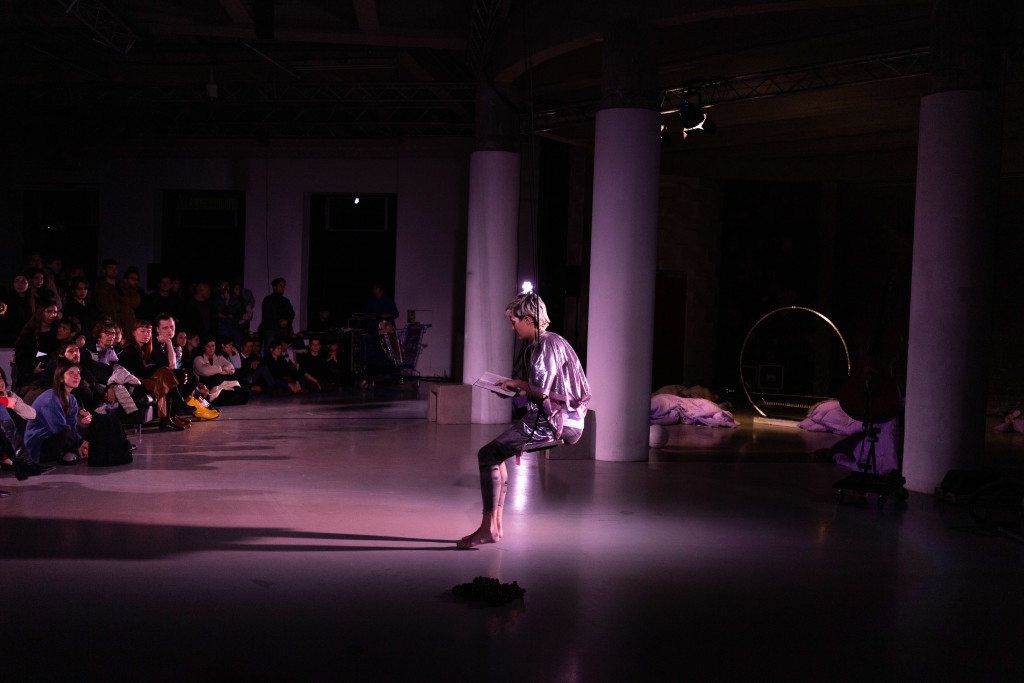 Antihero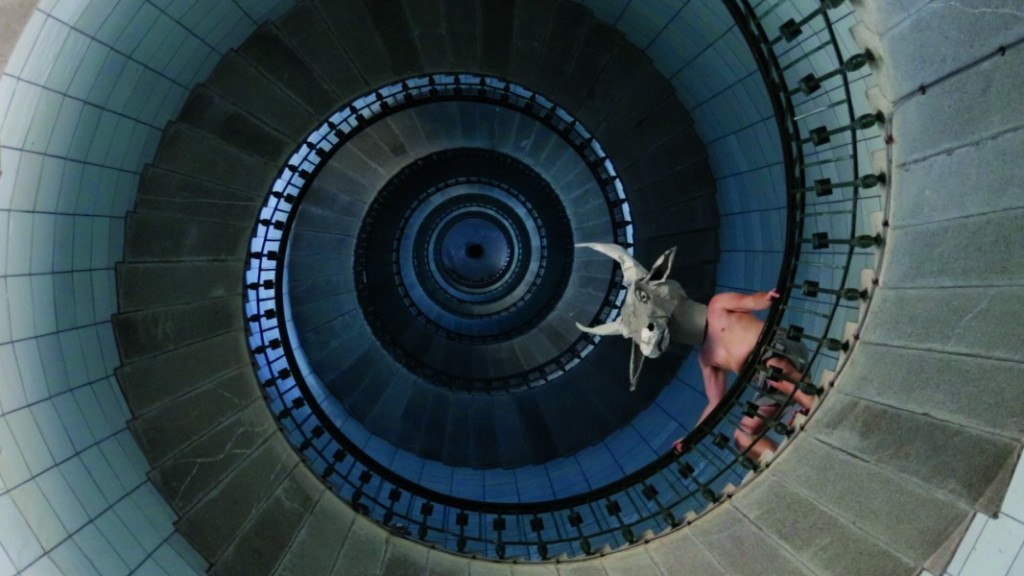 Jolly Roger & Friends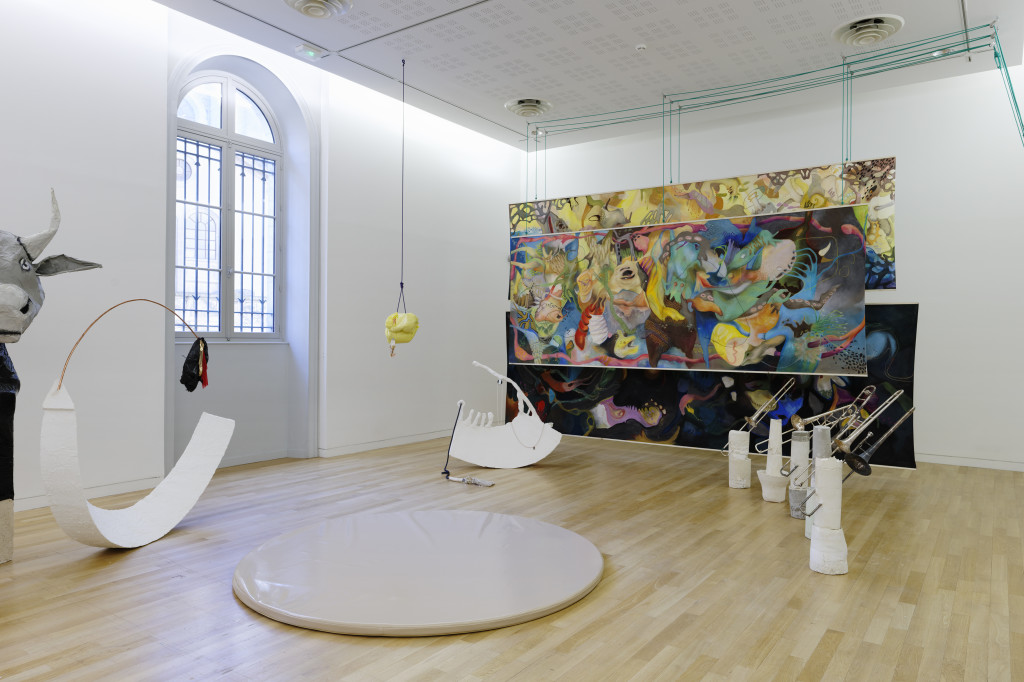 Dead pan ham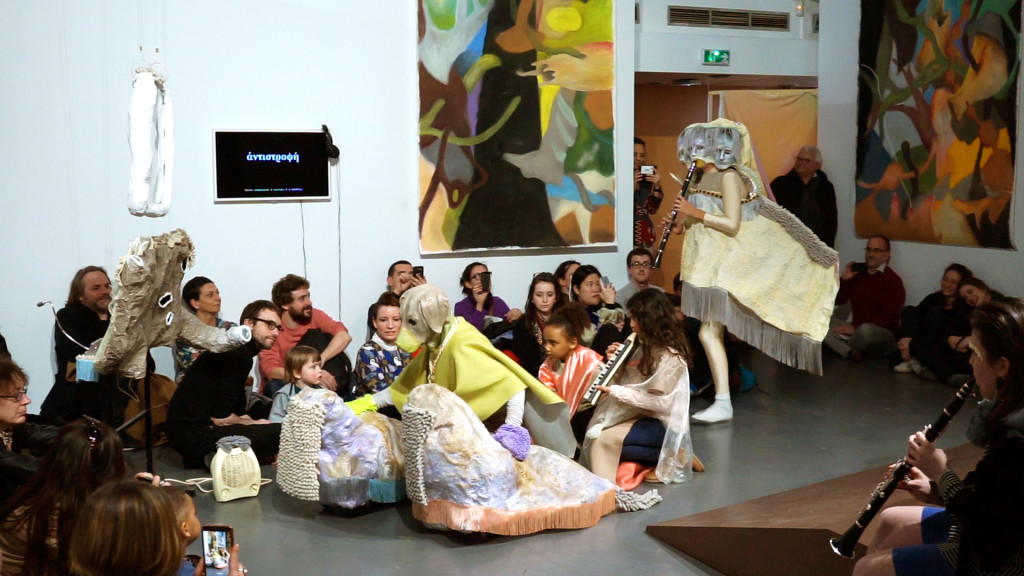 The Infinite Dog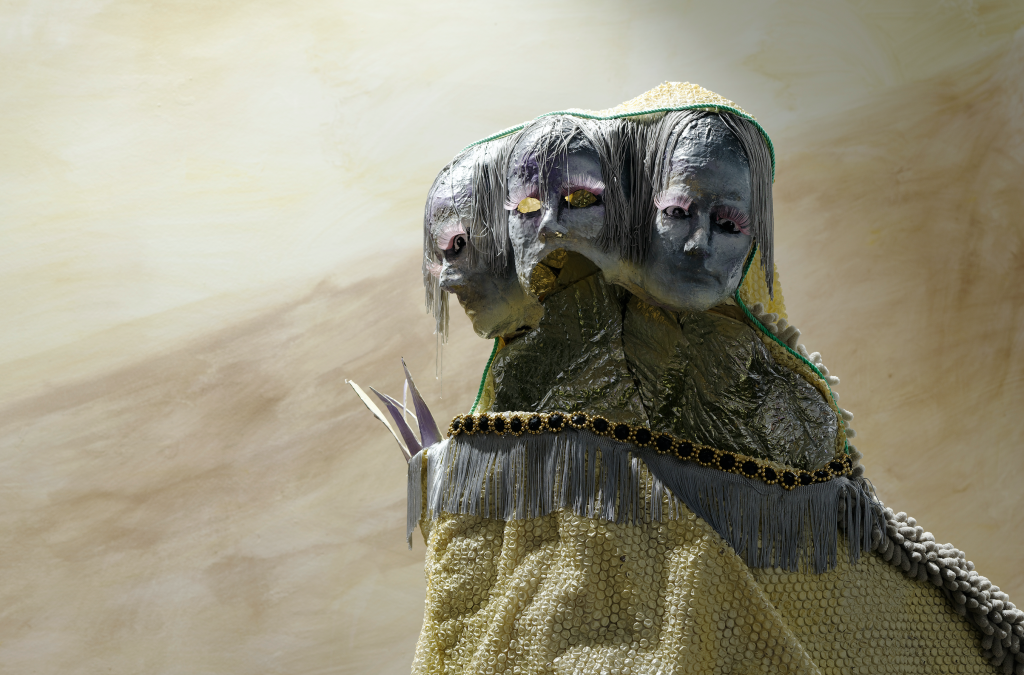 Desk Set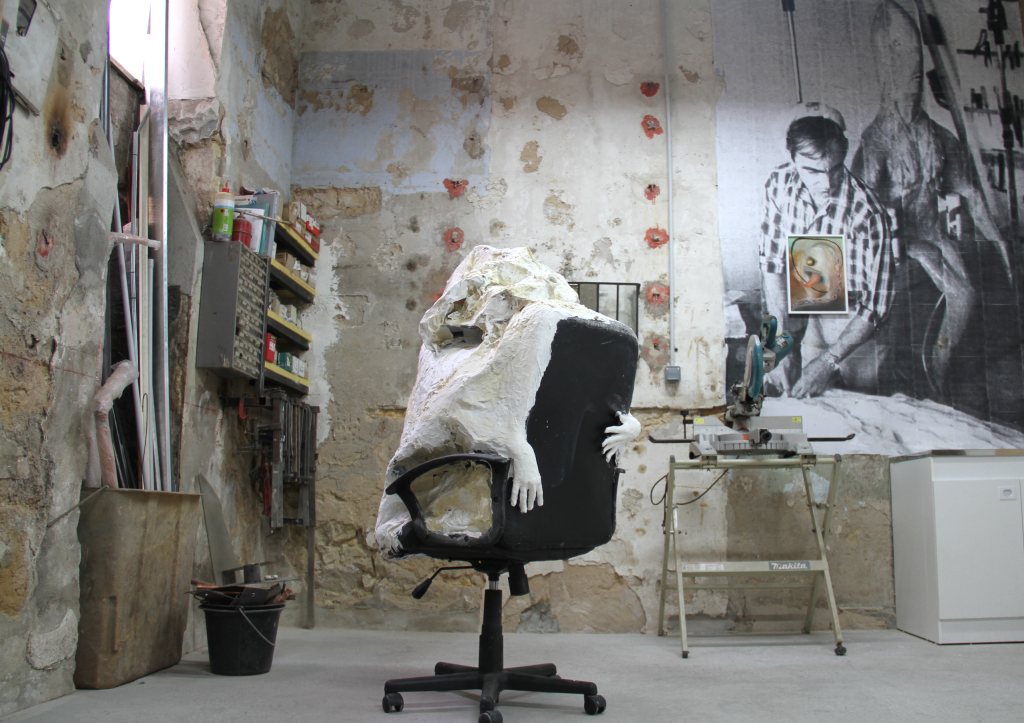 Je, Me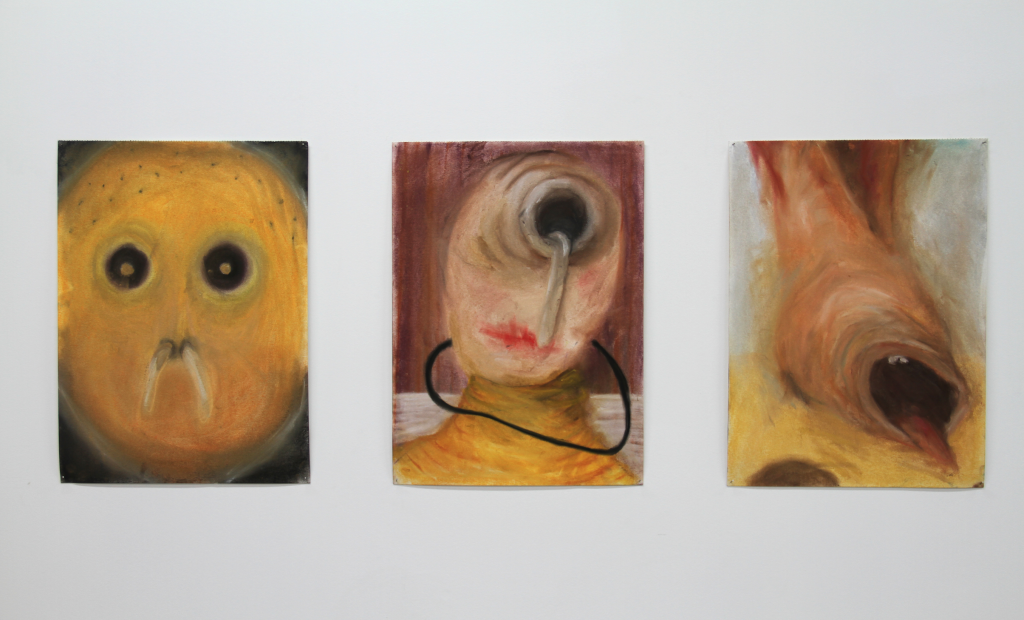 Je, Me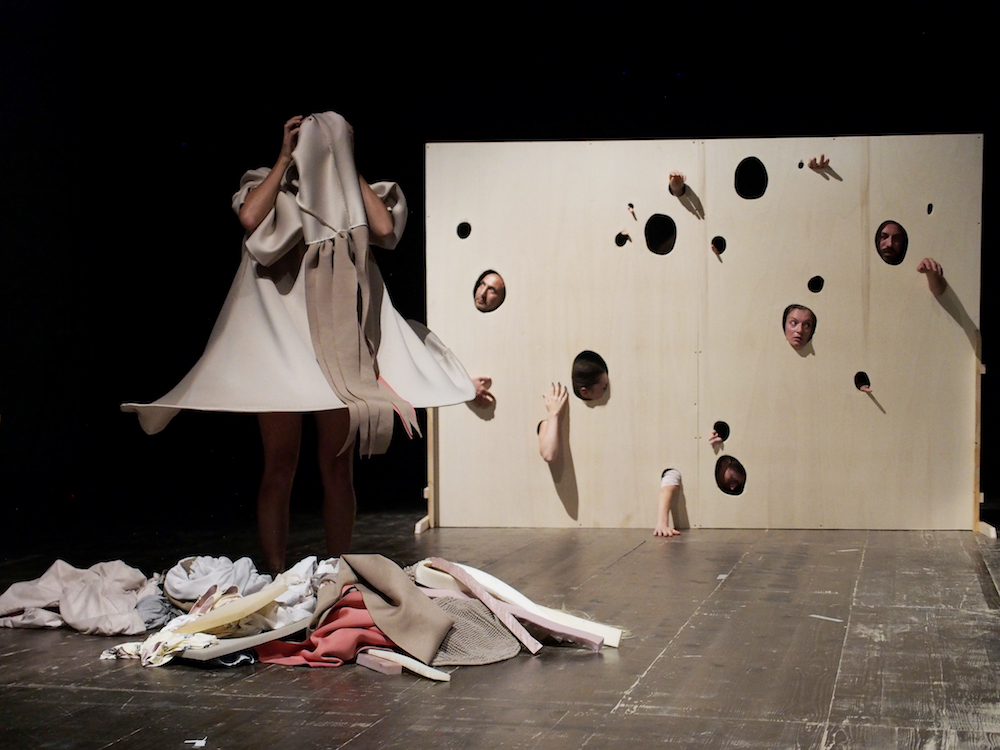 Mollusk Theory ; soft bodies