Karine
Rougier
Studio : Ateliers de la Ville
19 Boulevard Boisson
Fr-13004 Marseille
BIOGRAPHY
After studying at Geneva's school of decorative arts and Aix-en-Provence's art school, Karine Rougier developed a practice revolving around drawing, oil painting on wood and sculpture.
She seeks inspiration from her travels, her diving sessions in the mediterranean sea and her desire to believe in the wonders of the world.
She grew up in Ivory Coast and was fascinated by magic rituals, bewitched bodies and wild animals from an early age.
She took part to many exhibitions in France and abroad (Buenos Aires, Rome, New York…).
She is represented by Dukan Gallery (Paris/Leipzig) and is collaborating with Martin Kudlek Gallery in Koln.
—
Née en 1982 à Malte
vit et travaille à Marseille
www.documentdartistes.org/rougier
In Karine Rougier's recent works: entwined bodies and impassioned kisses; reimaginings of the Madonna and Child; costumed festivities; ardent cavorting; hands at work. Rituals of love that reveal a carnal connection, a benign communion between humankind and nature. When the artist forsakes her pencils and paper for oils and wood there's the same physical dimension. Plunging into the material, much as she dives into the sea, taking inspiration from the underwater world, the artist plays with texture, creating abstract backdrops where reality and dreams, flora and fauna, stars and stones levitate – suspended at the heart of time. South America, Africa, Asia: Karine's tableaux are impregnated with journeys, with myths and sacred rites. A fragility, an imperceptible vibration, emanates from her work – be it in her use of humble recycled materials or the delicacy of the most minuscule details – but equally they exude a magical power to reenchant our reality. More poem than novel, more music than narrative, made up of fragmented images and free-associations, of allusions and free-dives, the art of Karine Rougier is a vital breath which resonates with our tribal past and beats out time for the dance of the living.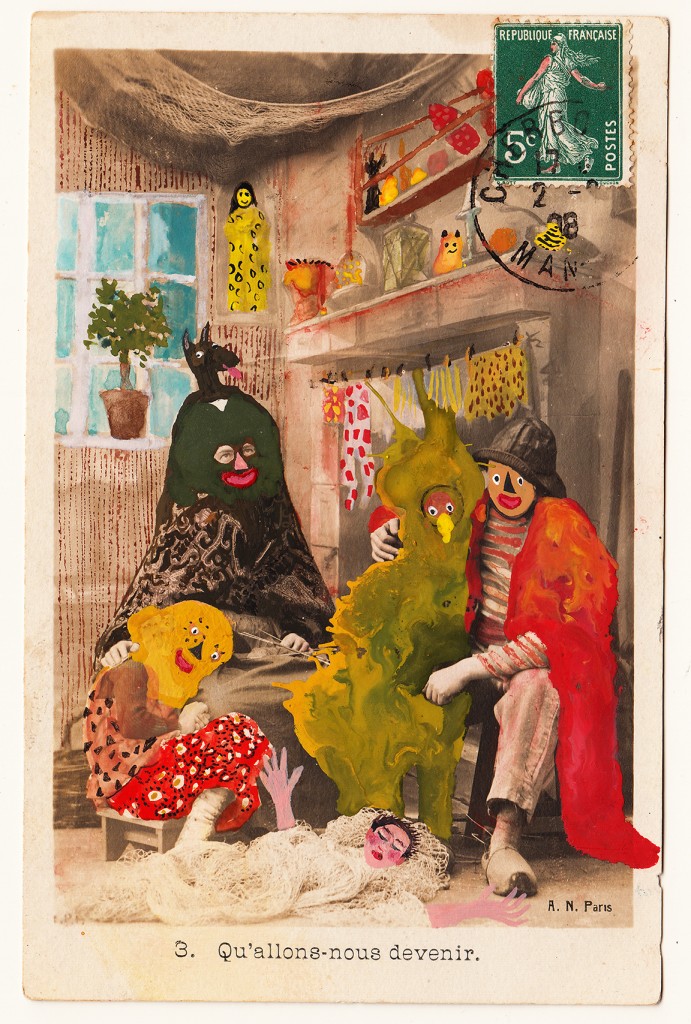 Qu'allons nous devenir ?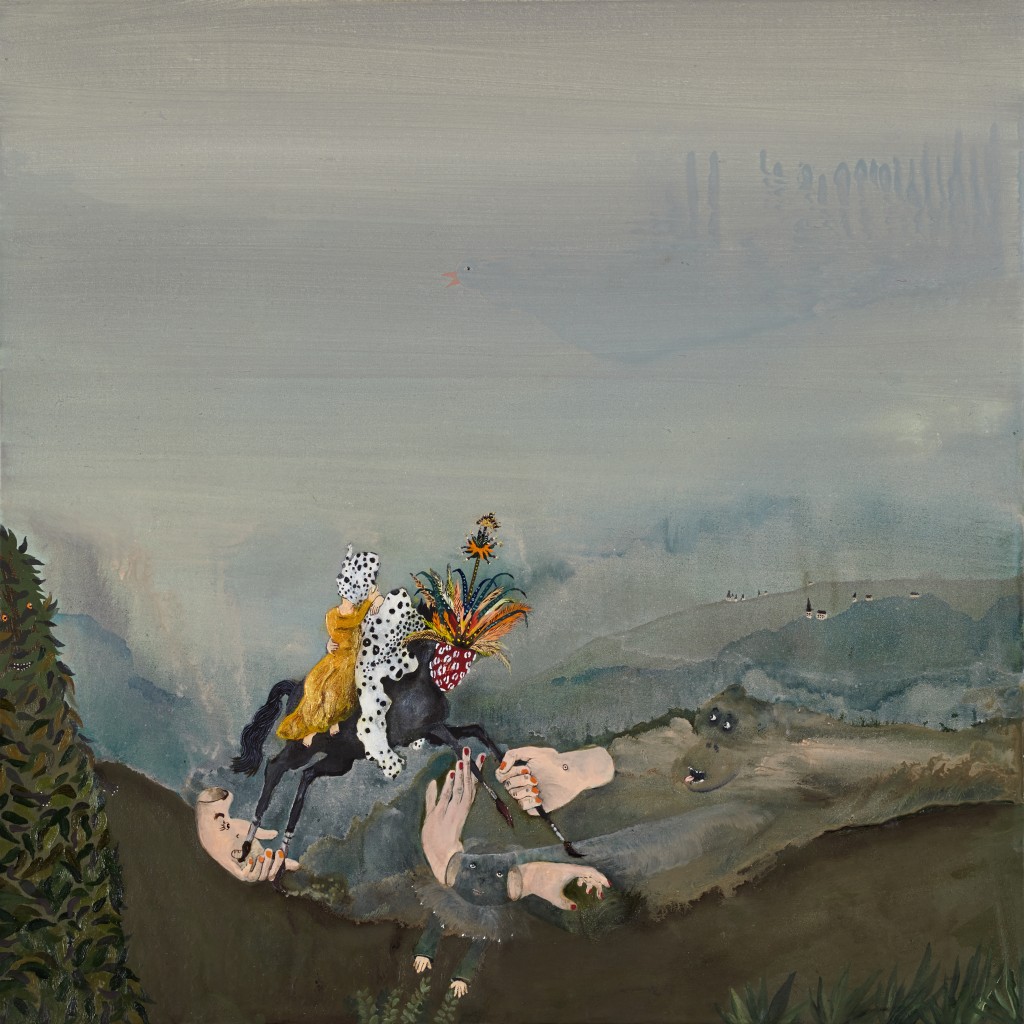 La ruée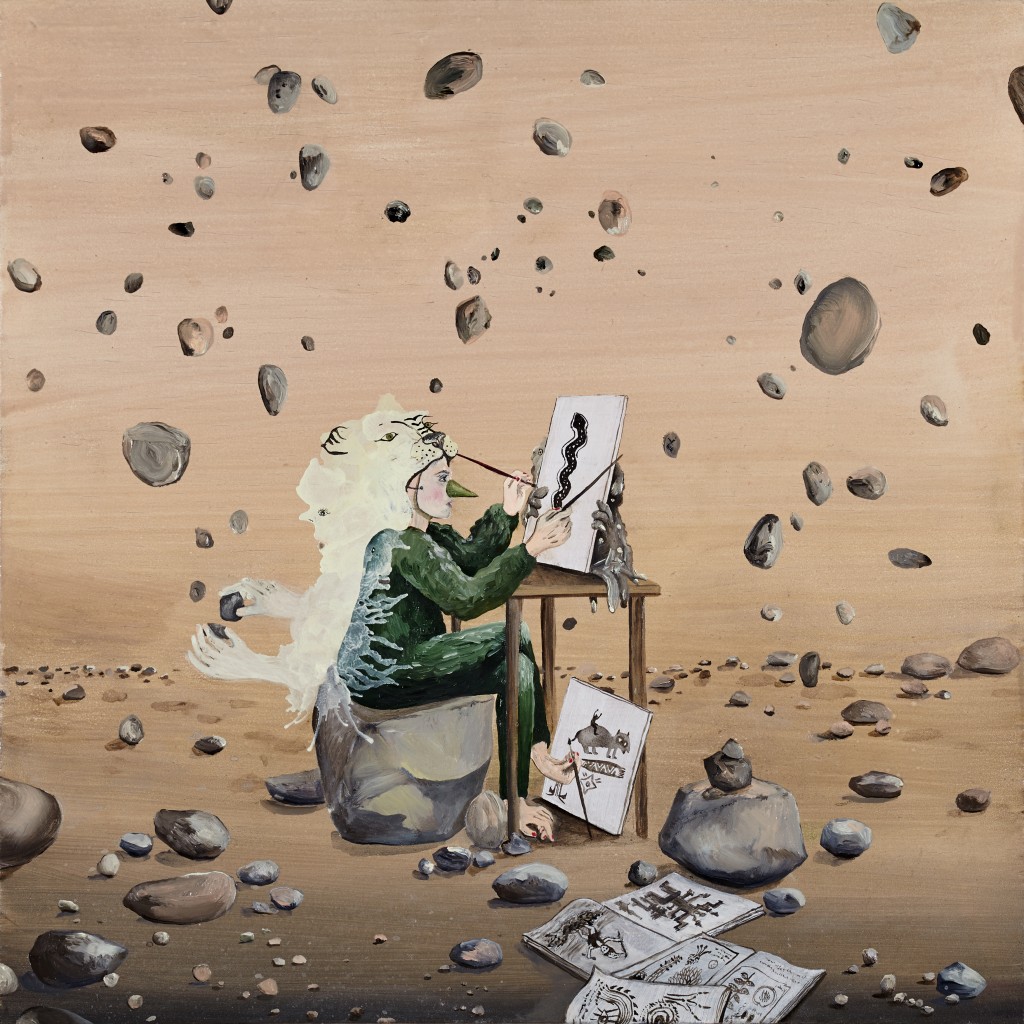 Désordre en coulisses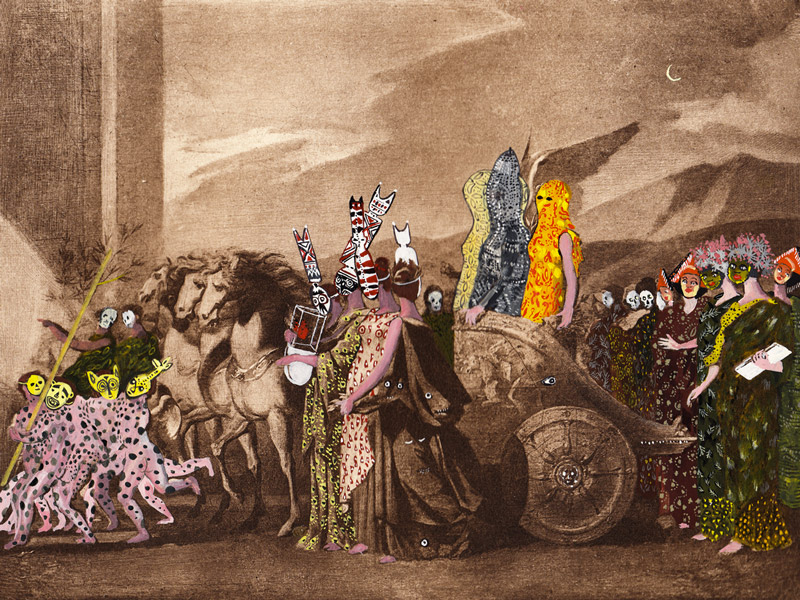 Horses dream