Hazel
Watling
Atelier : Ateliers de la Ville
19 Boulevard Boisson
Fr-13004 Marseille
BIOGRAPHY
Hazel Ann Watling is graduated from the School of Fine Arts and Design of Marseille-Méditerrannée in 2016 and from the Glasgow School of Arts in 2006. She exhibited in Edinburgh, Brussels and Amsterdam. She wanted to live and work in Marseille because of the history of the city, its light and its tradition of painting. She was also interested in its plural identity build on many different cultures.
Recent selected exhibitions : "PostDigitalPink" (curated by Alessandro Gallicchio), Prato, Italy (solo show); "We Were A Very Poor Jet Set #6" (curated by Denis Brun) Marseille, France (group show); "With/Without Water", Marseille, France (with Anne-Émilie Philippe); "Julien Alins, Project Extended Play #1", Espace d'Art Concret, Mouans-Sartoux, France (guest artist).
-
Born in 1984 in the United Kingdom. Lives and works in Marseille.
In Hazel Ann Watling's work 'painting' is a fluid space that drifts between onscreen-images and the physical reality of the painted image.
Via her mobile phone she obsessively acquires, stores and distributes fleeting impressions of her daily life. Forgoing hierarchy and genre, she mixes reproductions of her favourite artists, advertising images and photos that she takes wherever she finds them.
The instant an image is stored it becomes part of a process that transposes it into the field of painting. By the very nature of it being chosen, it gains a meaning predicated on the artist's interest in form, rhythm and colour. A binary image that becomes mobile and questions elements of painting such as material, medium and context.
Thus, for Hazel Ann Watling, painting is a means of reflecting on a world where everything is neither central nor peripheral – but in perpetual movement.
Katharina Schmidt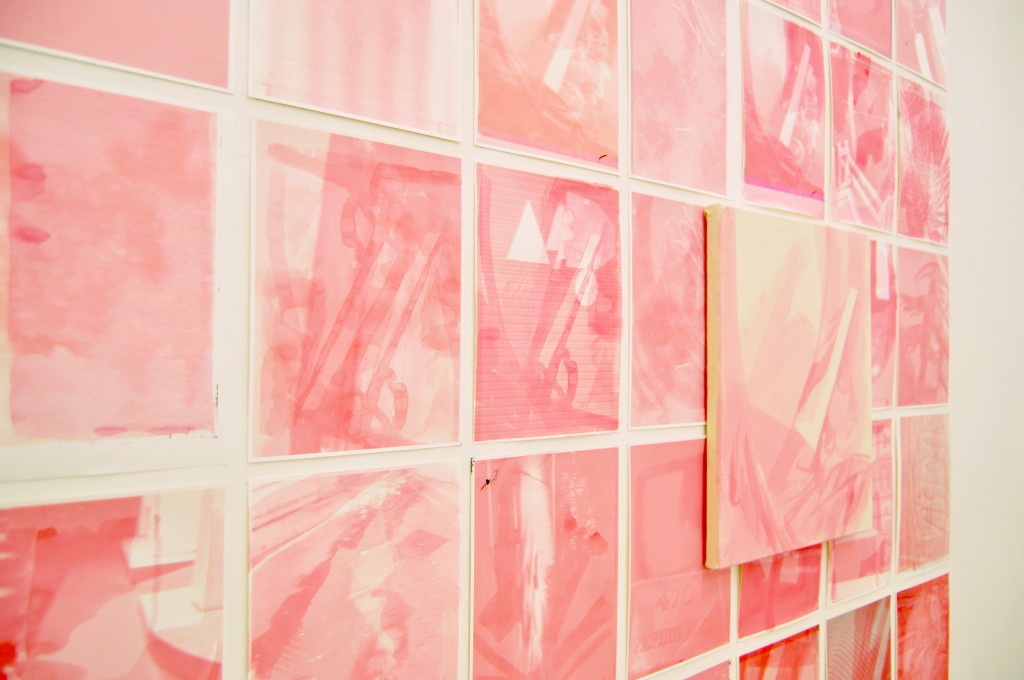 Vision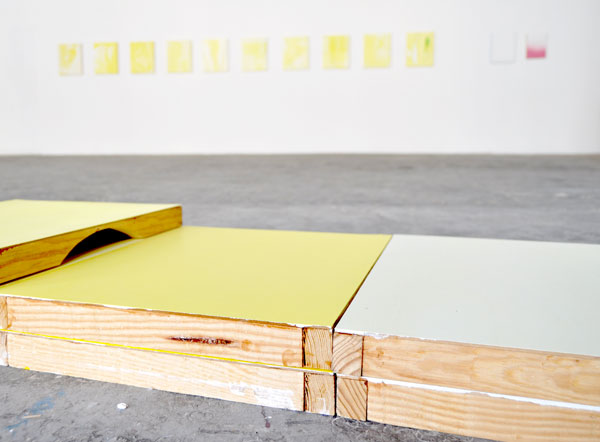 Open your eyes enough to blind them
THE SCULPTURE GIVES WAY TO PAINTING