Hanna Rochereau
Studio:
1 place de Lorette
Fr-13002 Marseille
Biography
Hanna Rochereau  graduated from the Master of Visual Arts – European Art Ensemble at ECAL (Lausanne). Inspired by fashion and design as much as by craft, Hanna Rochereau's installations oscillate between the decorative and the architectural, and explore the notion of home, while altering any idea of scale and comfort.
Among other exhibitions, she has been invited to exhibit at Alienze ( Lausanne 2018 ), La Totale Collective ( Paris, 2020 ), "Usefulless" curated by Mélanie Matranga and Clément Delépine at Galerie Grèvecoeur ( Paris, 2019 ) and "Peeping through the looking glass" at Set Space ( London, 2021 ).
—
Born in 1995 in Paris. Lives and works in Marseille.
Hanna Rochereau's work brims with references to her personal, visual, and tactile environment, moving from design to fashion via pop culture. Whether it is a material, an object, something seen, lived, or simply desired, everything feeds her protean practice, which shifts between imposing sculptures and small-scale figurative paintings.
Her works are often the fruit of collaboration, of a process of design that is shared with artisans, whose intervention, which is consensual and valued, acts as a test of the initial project. Often made from recuperated materials, Hanna Rochereau's works open up an interpretative potential, on she is able to project herself, imagine concealed narratives or dream up new stories.
In a play on scale, Hannah Rochereau confers on certain elements, which are sometimes merely additions, architectural dimensions that unfold in the space of the exhibition, in this way structuring it and activating reflections on the domestic world. Other works re-enact the aesthetic of display and store fronts, all whilst raising the concerns linked to the showcasing of objects that belongs to visual merchandising. Whether it concerns its relationship to the environment in which it evolves or its links to clothing, jewellery or fashion in general, the body, although invisible, explores, in its ghostly presence, different way of appropriating objects and inhabiting shared and personal spaces.
Camille Ramanana Rahary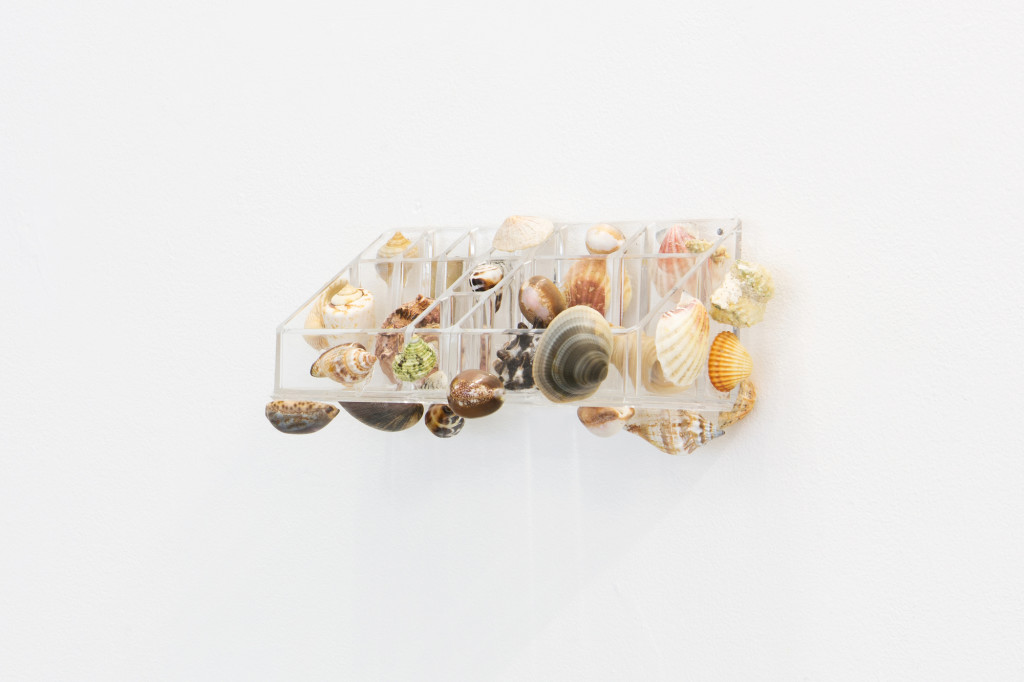 Peeping through the looking glass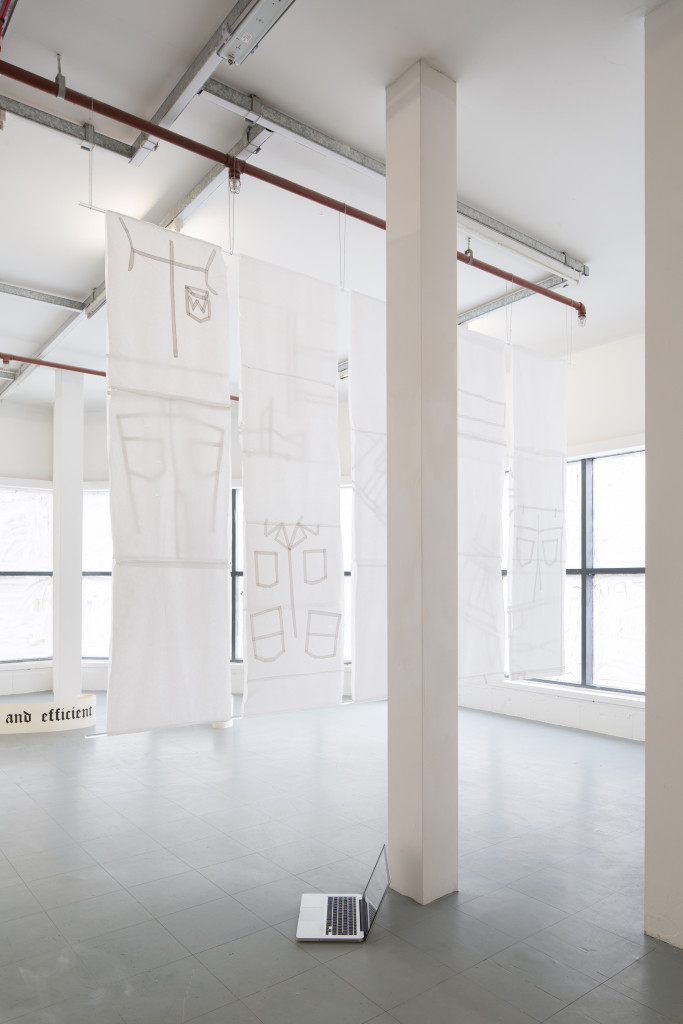 Peeping through the looking glass
it's stash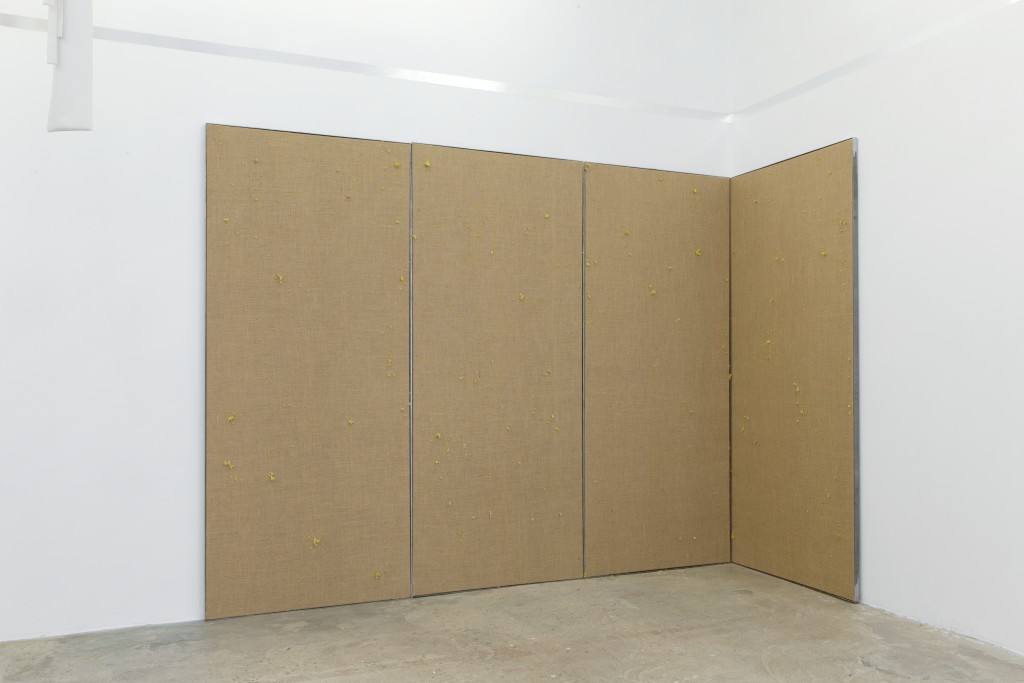 it's stash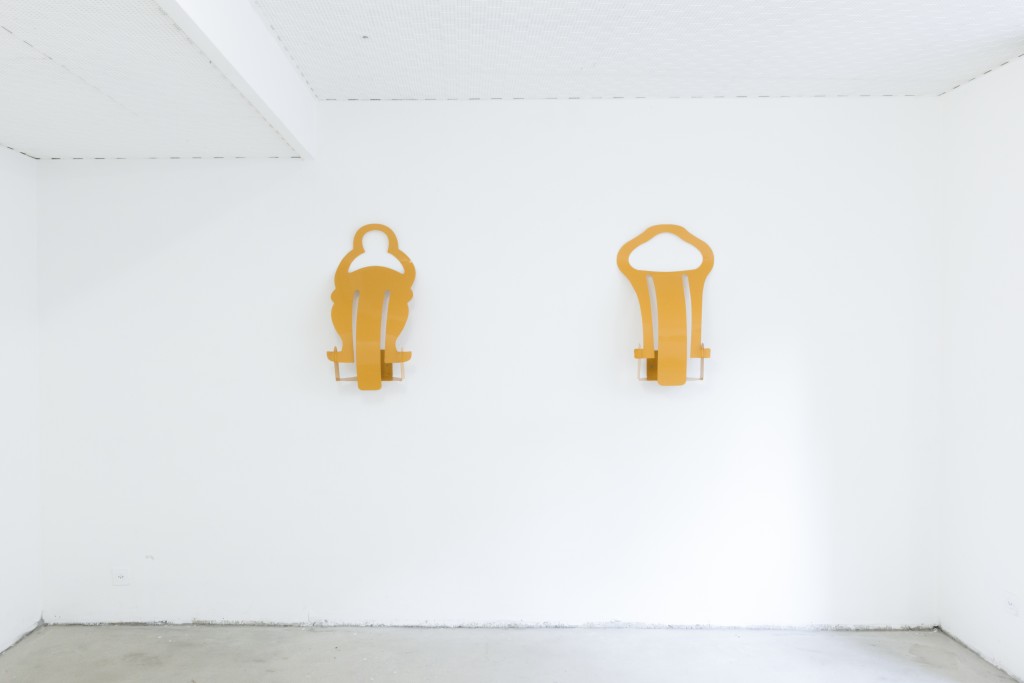 L'asphodèle