Flore Saunois
Studio:
19 boulevard Boisson
Fr-13004 Marseille
Biography
Flore Saunois graduated from the Universität der Künste Berlin (UdK) in 2011, from the Conservatorio di Teatro di Roma in 2014 and from the BEaux-Arts de Marseille in 2018. Whether immaterial works or sculptural works, Flore Saunois works on a reflection on language, being interested in the tipping point between appearance and disappearance of things.
Her work has been presented in venues and exhibitions such as: Reid Gallery, Glasgow; France Culture (Creation On Air) (2017); MAC (Musée d'Art Contemporain de Marseille); CipM, Marseille (2018); Institut Français de Hambourg; Collection Lambert, Avignon (2019); ArtPress Biennial, MAMC+, Saint-Etienne; Manifesta 13 Marseille (Friche la Belle de Mai and art-cade); Festival Actoral, 2020; La Vie Oblique, La BF15, Lyon; Art-O-Rama (showroom Prix Région Sud), 2021.
—
Born in 1987 in Pertuis. Lives and works in Marseille.
Behind the apparent stylistic sobriety of Flore Saunois' work hides deep ontological reflections. Her sculptures constitute a space of projection, where that which is made manifest finds itself questioned, just like the very circumstances of that manifestation: what are the conditions of the appearance of a thing? What reception does it assume? So many questions traverse her work and implicate a shift of gaze.
Often discreet and always on the margin of appearance and disappearance, Flore Saunois' work oscillates between notions of other side, place, and reversal. In this way, it offers glimpses of fleeting moments of inversion, where what should have happened never occurs. Evolving in an infinite and reflexive loop, her works are made of everyday, banal, and sometimes trivial objects that create a time suspended in the present, continuously renewed, where the movement of the expenditure of a thing is replayed and renewed in the same moment of its realisation.
Whether it consists of sound pieces, texts, sculptures, or interventions in situ, Flore Saunois introduces paradoxes between the fragile and the durable, the ephemeral and the perennial, the actual thing and its possibility. She integrates her progression towards the works in her reflections, whilst maintaining a playful and conspiratorial relationship with the public. In a subtle play on language, tainted with humour, Flore Sanois' opens up tautologies that unfold possibilities, where the material and immaterial mix and temporalities overlap – thus troubling perception and interrogating that which appears to be "self-evident".
Text by Camille Ramanana-Rahary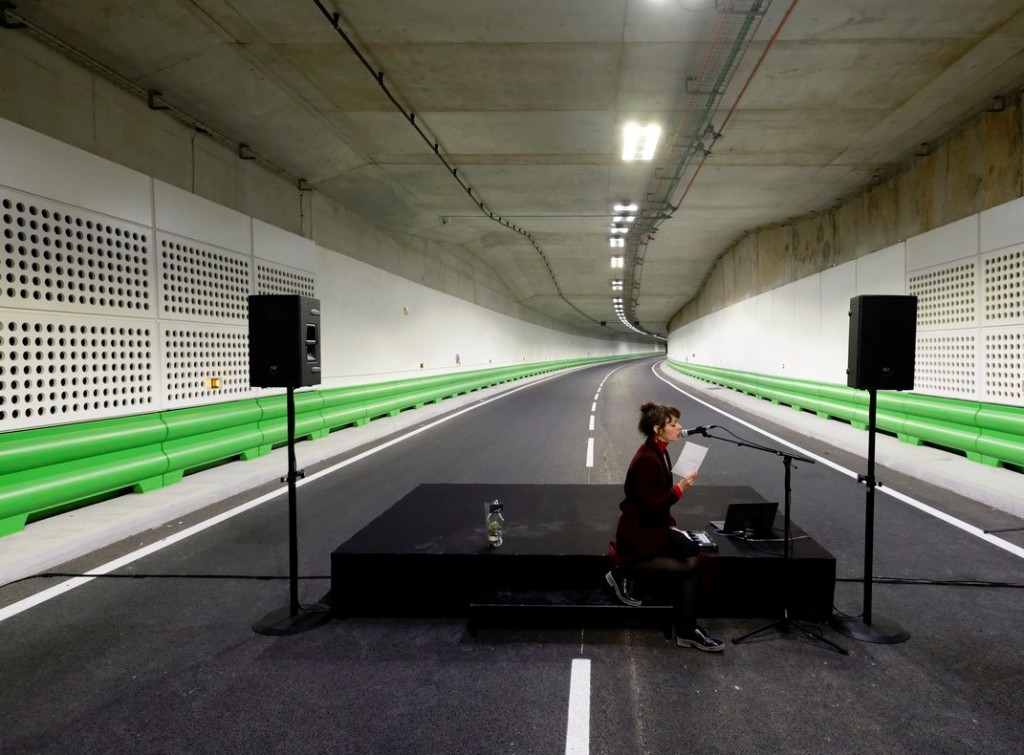 Combien de km/h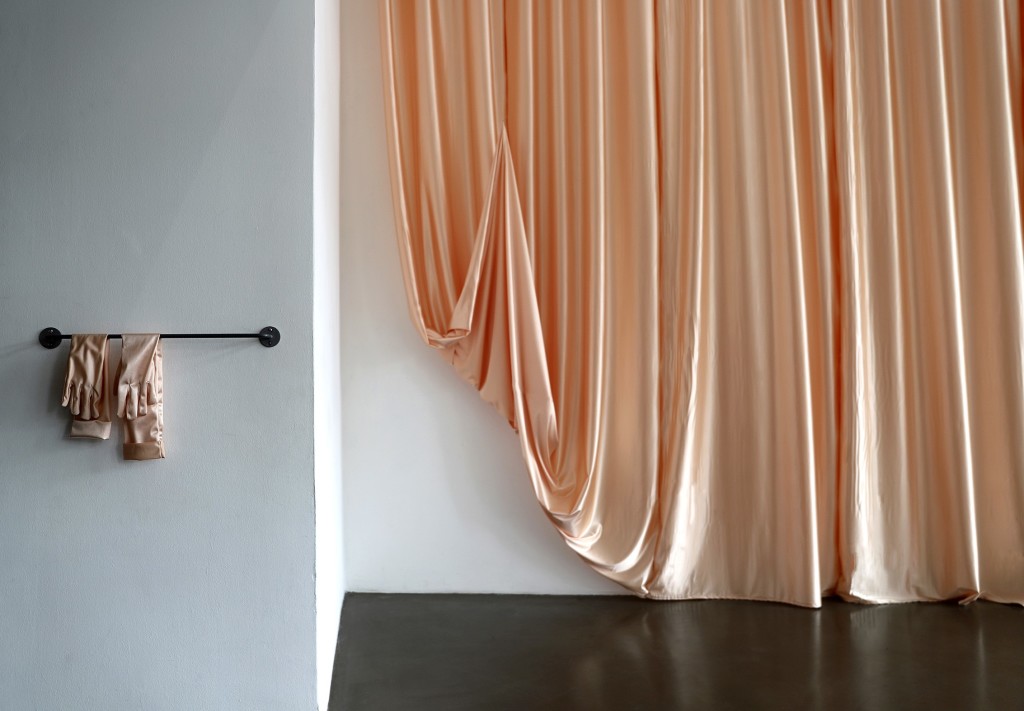 What is on the other side of gold is the same as what is on this side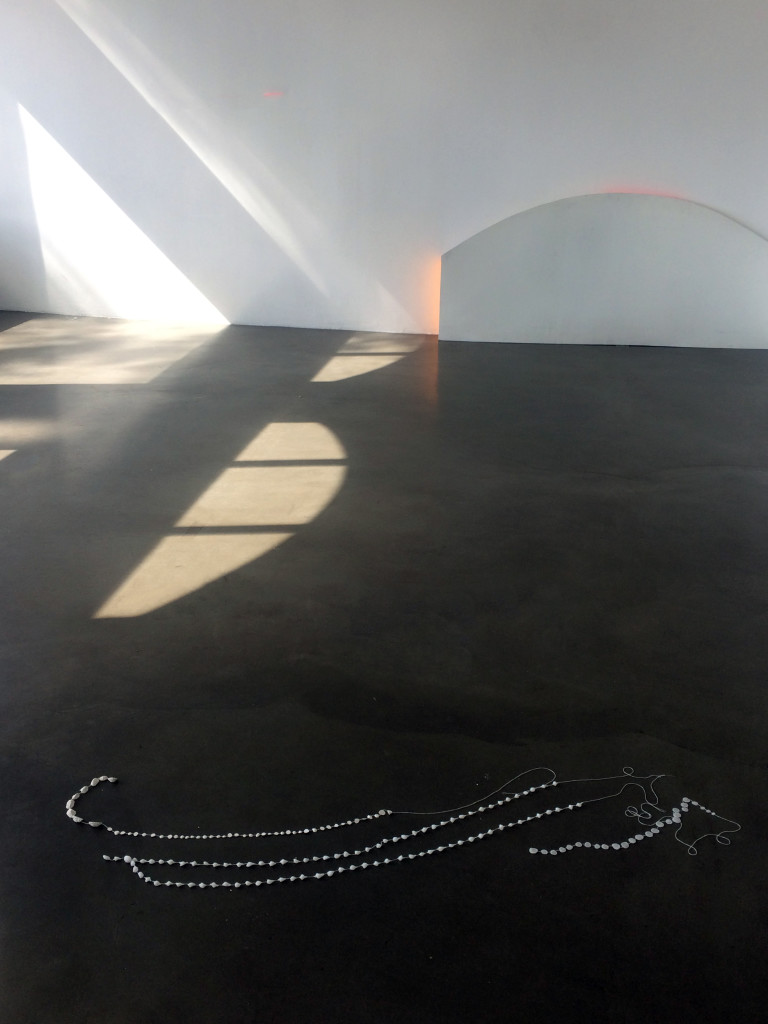 Plan de visite