Eva Medin
Studio:
1 place de Lorette
Fr-13002 Marseille
Biography
Eva Medin graduated from the Ecole Nationale Supérieure des Arts Décoratifs of Paris in 2013 and from the Pavillon Bosio of Monaco. Her artistic practice mixes video, scenography, cinema and anticipation literature and focuses on fiction, narratives and the way these two can account for crises or allow us to reinvent the future.
Eva Medin is the winner of the Prix des amis du Palais de Tokyo 2020 where she will do her next solo show. 
—
Born in 1988 in Rio de Janeiro. Lives and works in Marseille. 
Contemporary fables, tales and ancient myths – whether they be Celtic or aboriginal – make up the polyphonic and timeless narratives at the heart of Eva Medin's practice. In her works, she develops different narrative forms, which are hybrid and sometimes ambiguous. These forms weave the thread of an analysis that is generous, but nevertheless incorporates a dystopic vision of humanity and its survival in an uncertain future. Produced through participation and exchange, her works are places of reinvention, where new possibilities are imagined, opened up and explored – all whilst creating a connection between individuals, as well as the world that surrounds them.
Attentive to the immersive dimension of her work, Eva Medin tends to prefer in situ interventions. She draws on a stylistic vocabulary with a futuristic allure in order to structure narrative and offer a total physical experience, where sound, light, time and space become essential elements in the perception of her work. Bodies – which are at the centre of the artist's scenographic reflection – their language, and their movements intertwine with the creation of narratives in a mysterious and sombre atmosphere.
Eva Medin's videos, installations and sculptures not only echo elements of cinema and theatre, but also science fiction. These deeply political genres enable her to address questions that are ecological, social, or even anthropological. In a critique of the downward spiral of our era, Eva Medin creates new narratives that are open to multiple interpretations and built on empathy. Through these narratives, the real is reinvented and the future taken back.
Text by Camille Ramanana-Rahary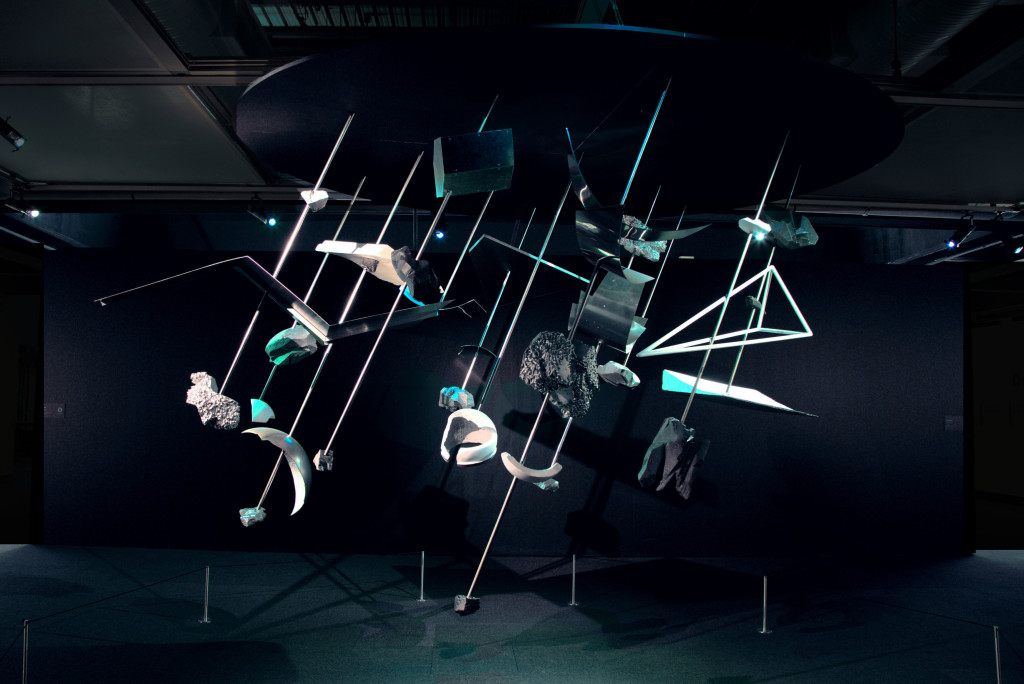 Orbital drama