Estrid Lutz
& Emile Mold
Studio : Ateliers de la Ville
19 Boulevard Boisson
Fr-13004 Marseille
BIOGRAPHY
Estrid and Emile met in 2010 and started to work together in 2011 as they were studying object design. They quickly turned to art and both graduated from Paris school of Fine Arts and Pasadena Art Center College of Design. They feed from their background – Estrid as a drummer in punk bands, and Emile as a train engineer – that bring them instinct and analysis, control and eruptions, humanity and automatisation, in the present context and in current models. They create installations and sculptures, and moving images where manual labor is mixed with industrial techniques of image production.
—
Born in 1993 and 1988, live and work in Marseille.
Since 2010, Estrid Lutz and Emile Mold have worked together to explore zones of friction in the hyper-present. Graduating with distinction from the Beaux-Arts de Paris in 2016, their works is the product of a violent over-layering of different levels of reality. Between the real and the virtual, man and machine, organic and synthetic, last century's dreams of harmonious convergence have progressively disintegrated, giving way to shocks, crashes and the encroachment of unnatural hybrids where contradictory, conflicting registers temporarily coexist. Via installations that oppose various synthetic or found materials, clustering together carbon fibre, foam or security fencing like the nucleus of some infested organism, the duo transforms these frictions into a matrix. More recently, a new series of lenticular collages applies this logic to the world of images. Simultaneously static and in movement, these images change depending on the angle you view them from, seemingly spewing at random the visual memory of a glitching screen. Battered, sublime and tragic, bathed in a flickering and fleeting ambiguity, the works of Estrid Lutz and Emile Mold map the landscape of twenty-first-century emotion.
Ingrid Luquet-Ga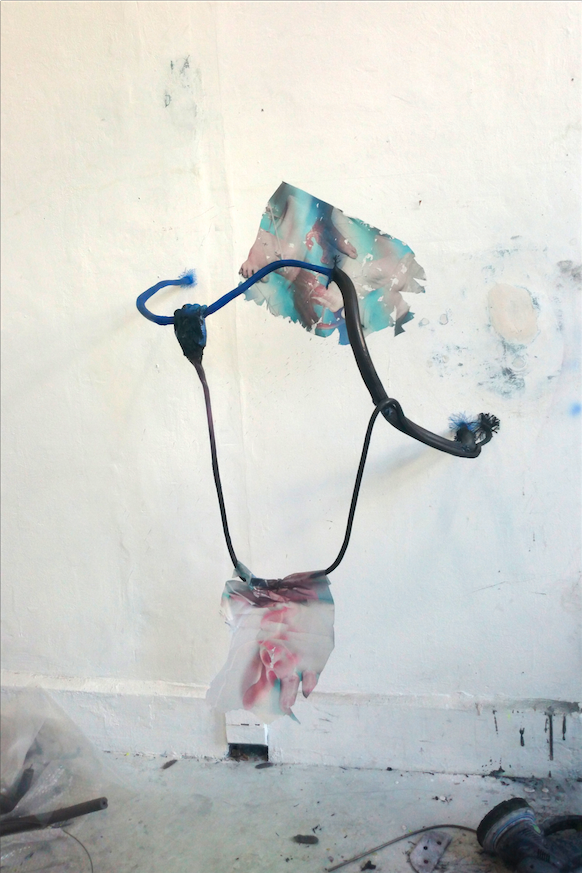 on broken fingers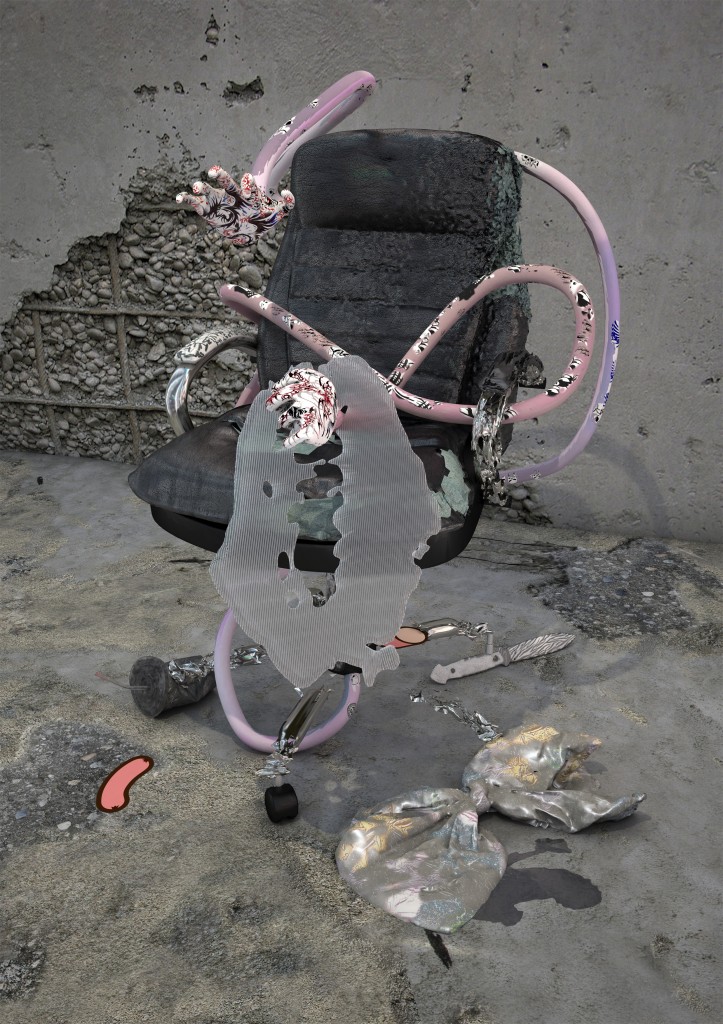 still life without you (desk chair)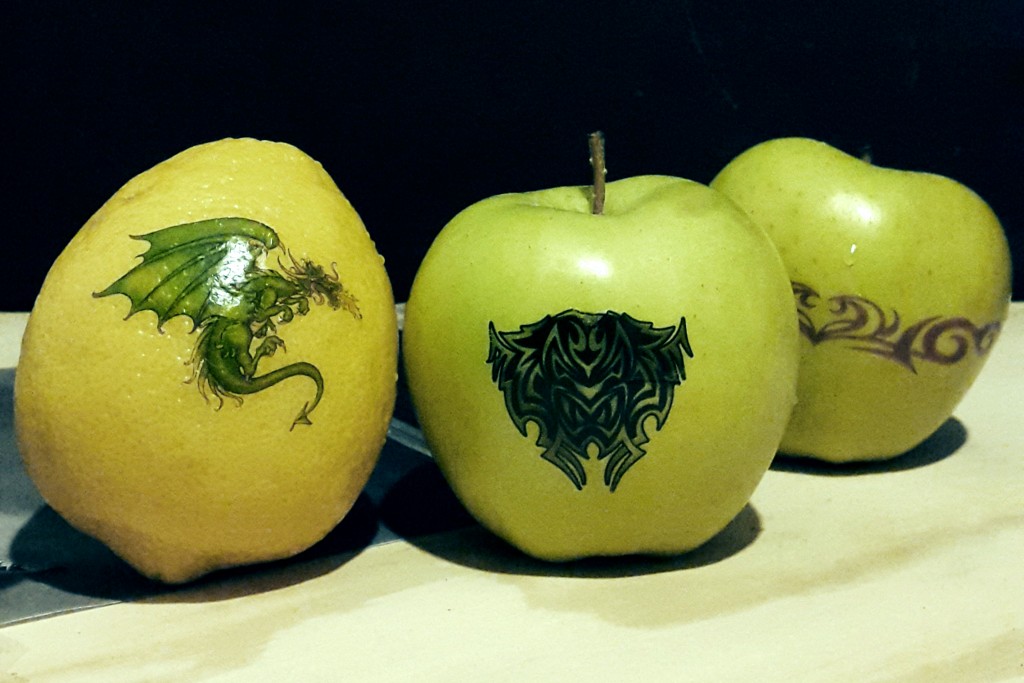 Still Life, tattooed fruits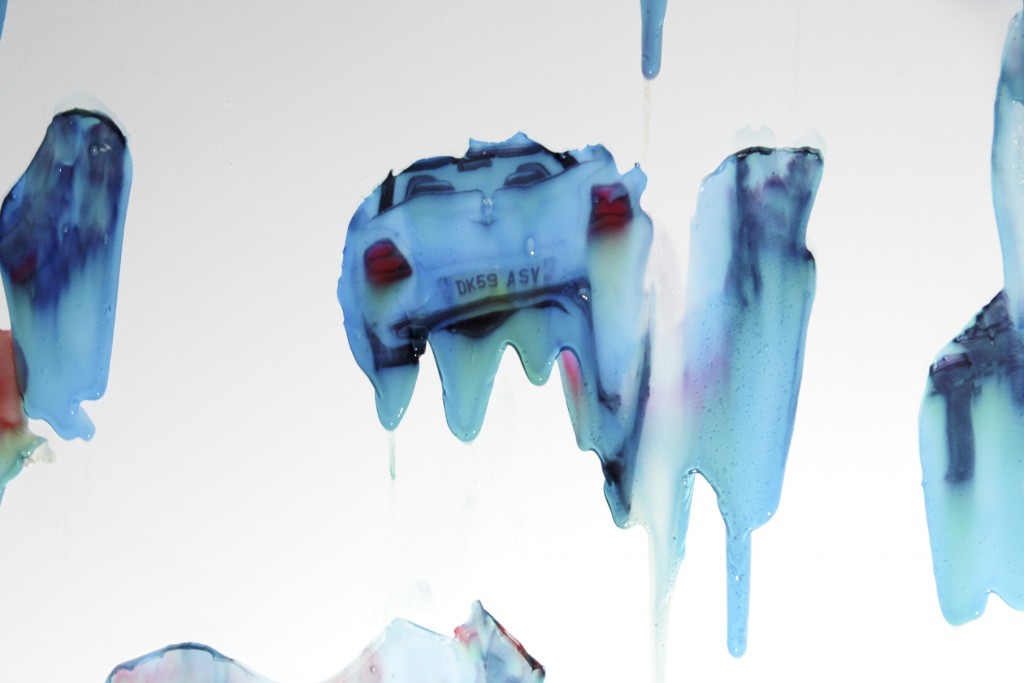 Jelly paintings Bentley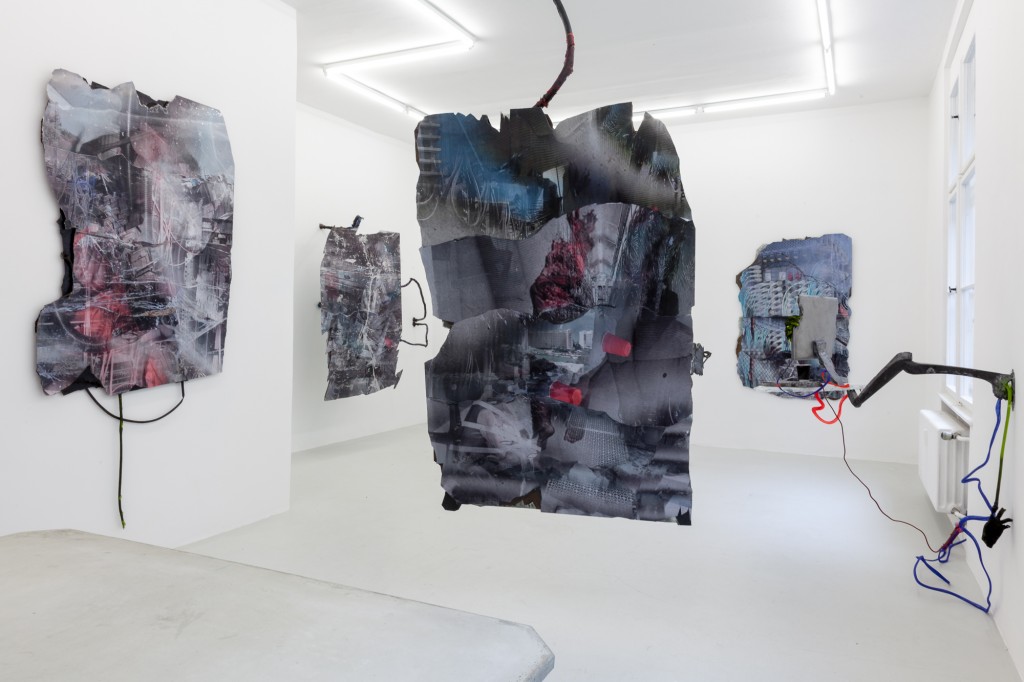 idusts