Claire
Dantzer
Studio: Ateliers de la Ville
19 Boulevard Boisson
Fr-13004 Marseille
BIOGRAPHY
Claire Dantzer's multi-disciplinary practice encompasses installation, sculpture and drawing. By creating an interaction between forms, she creates a drift, a shift or a conflict.
By designing dialogues between signs, images and materials, Dantzer questions the body in its carnality, its intimacy and its relation to society, as well as the physical and physiological impact of matter on the body.
Her solo exhibitions (2012) include: Living room (Possibilities of modelling surface movements in the Kosice depression),  Zvonarskej Synagogue, Kosice, Slovakia; Sleeping Beauty, galerie Territoires Partagés, Marseille; Smoke & Mirrors, Espace Ugot, Marseille.
—
Born in 1983
Lives and works in Marseille
documentsdartistes.org/dantzer
In its combinations of the gestures and techniques of sculpture with those of the installation, Claire Dantzer's practice is part of a contemporary approach to sculpture: freed of the traditional or modernist concept of the medium, she combines drawing, video and performance as contributors to an investigation into the relationship between physical and mental space and between the sensory dimension of aesthetic experience and its imaginary and cultural one. Dantzer sometimes gives her sculptures explicit symbolic forms – an isomalt vanitas, for example, made up of vividly coloured, translucent skulls and bones – but her recent work stresses a pared-down vocabulary of minimal, abstract shapes, the most recent of which is a glass prism whose numbers, variations, sizes and arrangements depend on the other works on show and the venue. With its transparency, hardness and fragility, and its ability to make the usually invisible spectrum appear in the form of a rainbow, the prism seems emblematic of Dantzer's interest in intangible phenomena and the possibility of endowing them with a material existence.
Camille Videcoq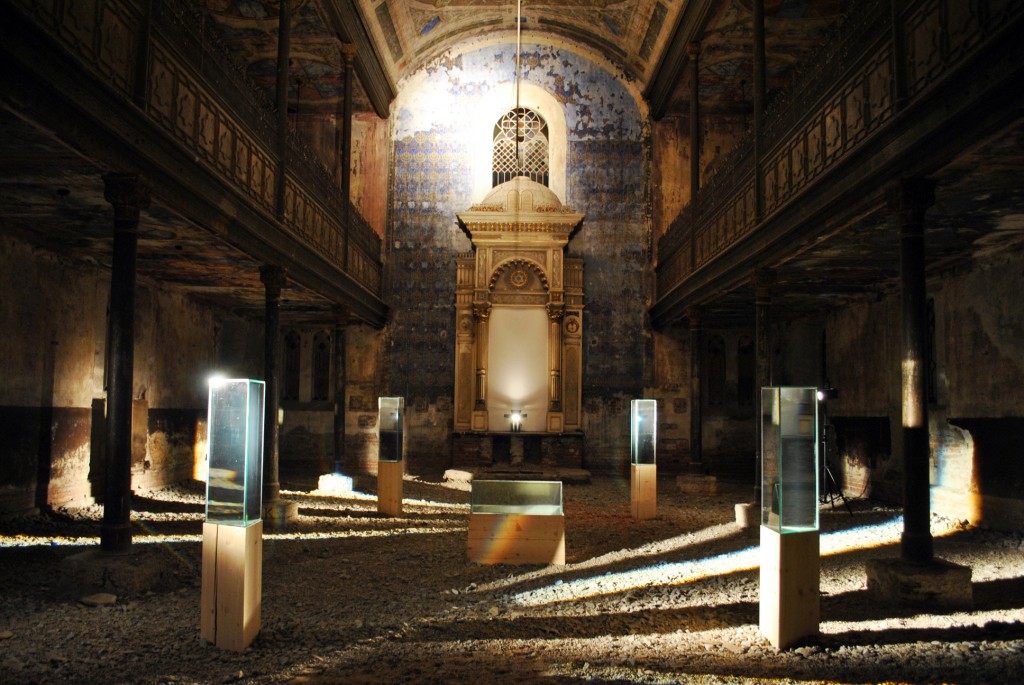 Living Room (Possibilities of modeling surface movements in the Kosice depression), 2012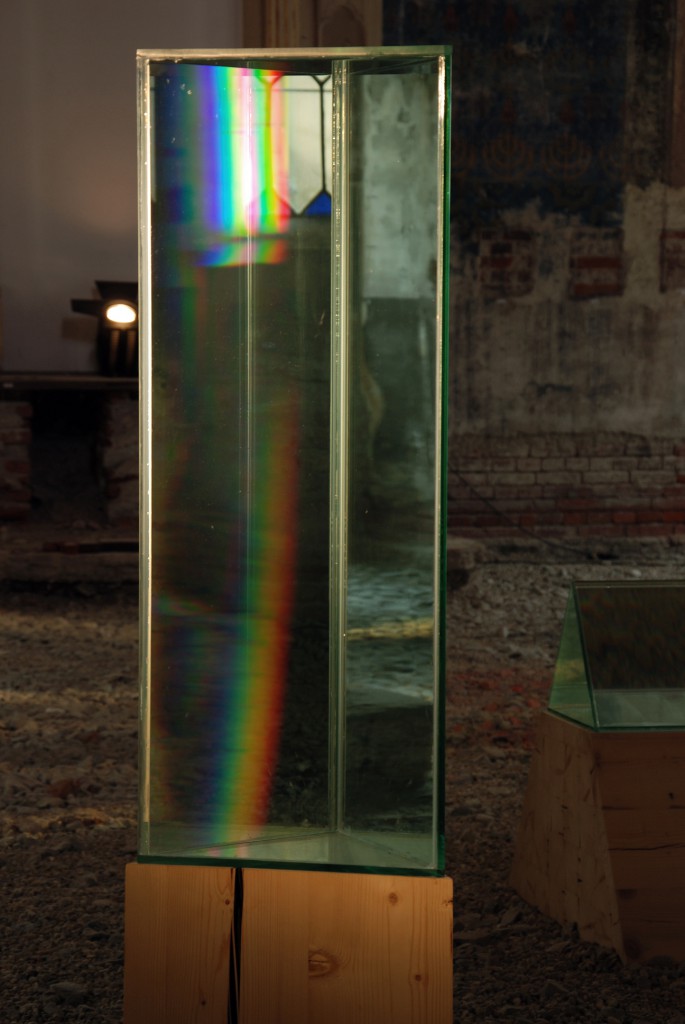 Living Room (Possibilities of modeling surface movements in the Kosice depression), détail, 2012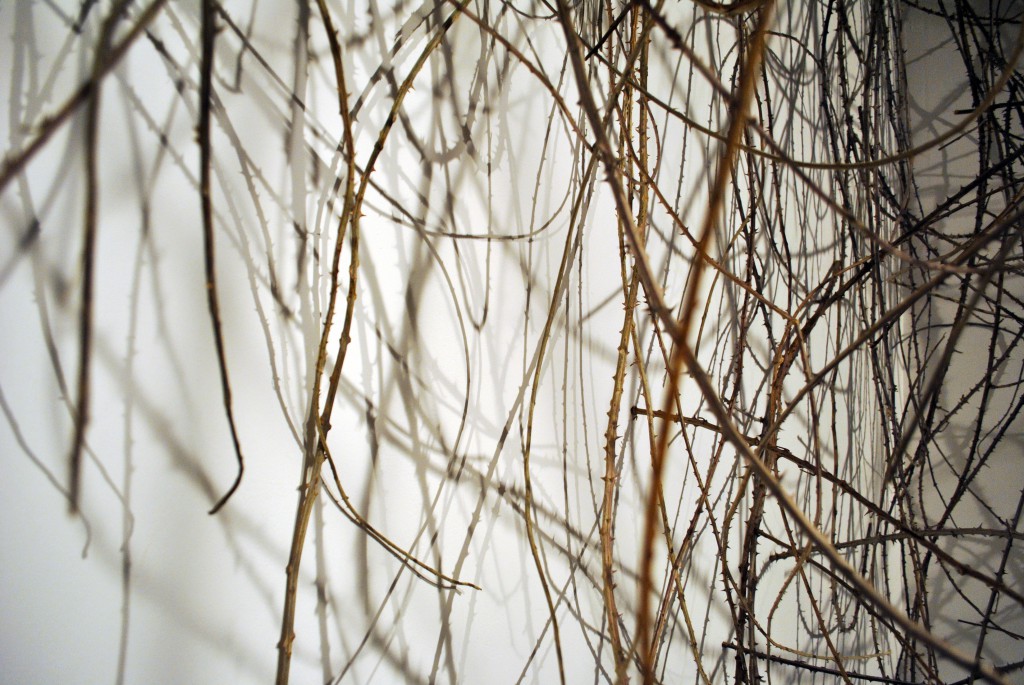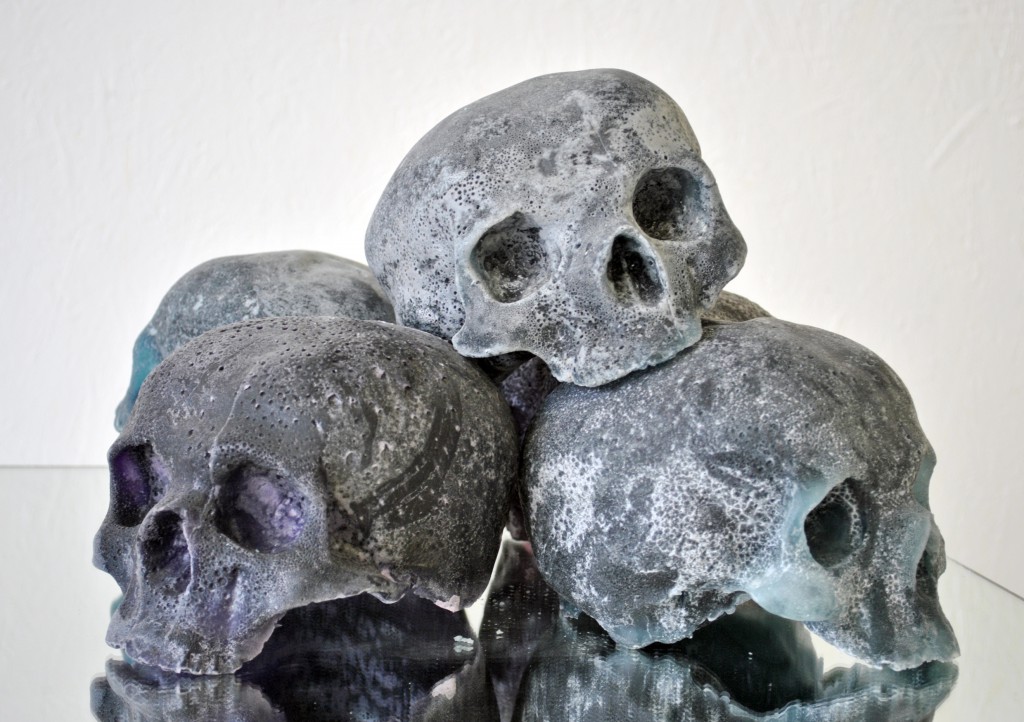 Cadavres Exquis #2, 2014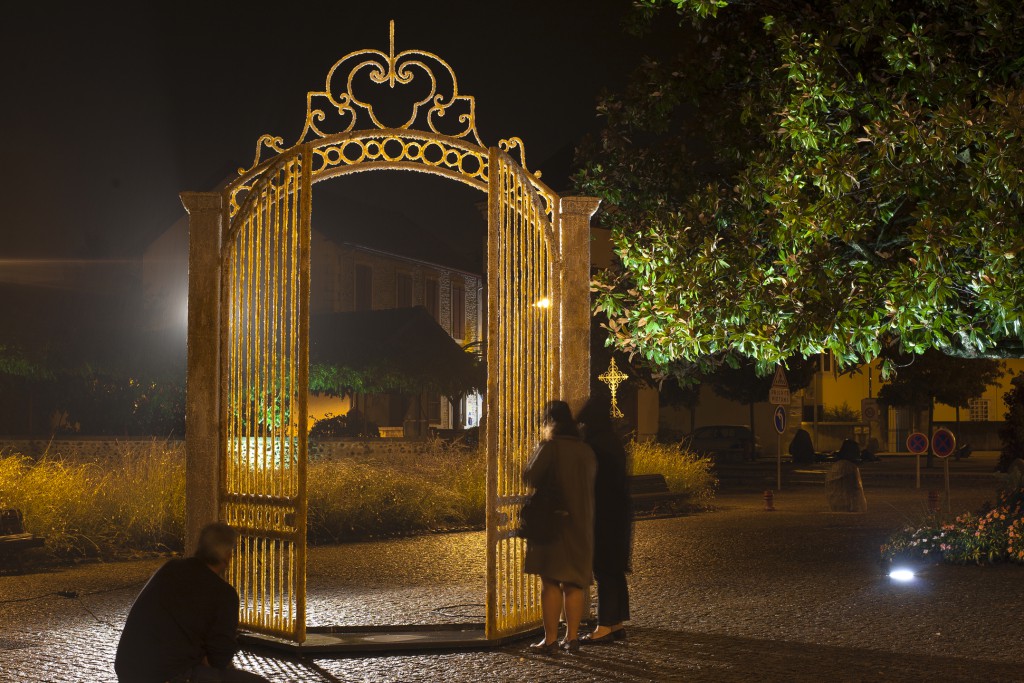 Pièce montée, 2010