Charlotte
Benedittini
Studio: Ateliers de la Ville
1 place de Lorette
Fr-13002 Marseille
BiographY
My research pertains to sound performance and improvisation, video and sound/light installation.
I interested in computer bugs and accidents: I stage those occurrences through poetic situations, questioning time and the limits of perception.
I work from bugs that I find, build and cultivate. They are all placed into a garden of bugs, which forms the basis for my experiments.
—
Born 12th November 1987
http://www.machinehybride.org
In a very idiosyncratic piece of writing philosopher/epistemologist Jean Cristofol has spoken of Charlotte Benedictine's work as "savage". Apart from the implied notion of bricolage – think Claude Levi-Strauss's famous concept of the "savage mind" – this would seem the most unlikely of all labels for an artist fresh out of art school and supposedly with a sound grip of her subject. When you stop and think, though, the word sounds just right for her. When we met in her studio her presentation of her work was anything but a perfect example of suave discourse. Which didn't stop it from being fascinating. The forms her work is based on mostly crop up in the course of everyday life. In the totally improvised µn (2013) she got together with dancer/choreographer Christine Bonanza and "musical blunderer" Jean Bender to set up a tension between two bodies in movement: a body of sound and the body of the dancer. The outcome was pretty striking. And even more so in that the three "actors" ultimately came together in a harmonious ballet. Her sound performances Untitled and Solo (both 2011) avoid all the noise stereotypes, achieving a relationship between body and machine in a compositional mode as vivifying as it spontaneous. Still in 2011, Neon Concerto undertook a live deconstruction of the main hall of the art school in Aix-en-Provence, creating a musical score out of the play of light. And let's not forget her high-angle webcam videos of anonymous faces yielding themselves and their lives up to the Internet. A rewarding encounter!
Eric Mangion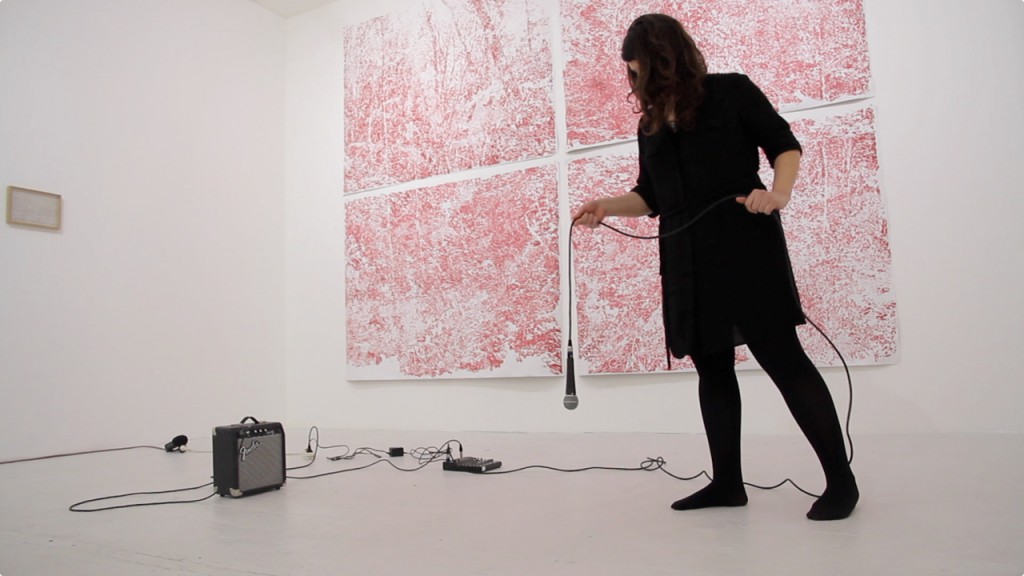 Tensing Sustain, 2015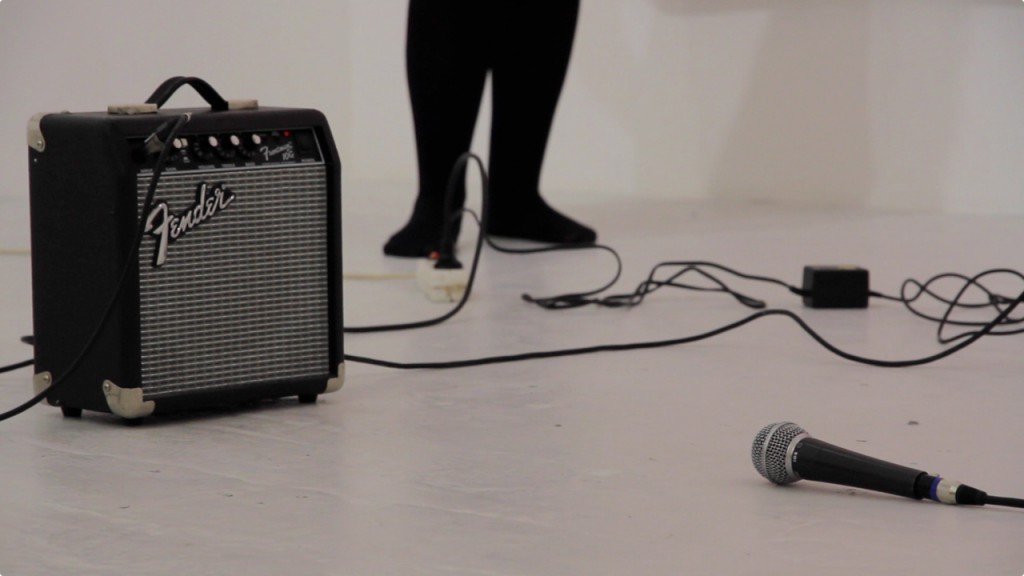 Tensing Sustain, 2015