Arthur
Eskenazi
Studio:
1 place de Lorette
Fr-13002 Marseille
BIOGRAPHY
Arthur Eskenazi graduated from the Ecole des Beaux-Arts de Paris (2012) and hold a MA in dance and performance from the National Choregraphic Center of Montpellier (2015).
Arthur Eskenazi is both a visual artist and a performer, working with theater and dance companies. He accompanies theatrical and dance creations like "Bazin" by Tidiani N'Diaye and designs alternative research programs as part of the Festival Parallèle (Marseille, 2019-20). He is co-director of the BAM! International Festival (Bamako) since 2018.
His work has been presented in several exhibitions and performance festivals, such as: "Labor Zero Labor", Triangle France (Marseille, 2016), Festival Artdanthé (Vanves, 2018), Festival de Marseille (Marseille, 2018) and Festival Do Disturb (Paris, 2019).
—
Born in 1986 in Paris, France.
Arthur Eskenazi's work is structured according to the logics of iteration, repetition, and rearticulation. He applies these logics to all the material he incorporates into his movement performances: language, clothing, news media footage, pop music, his own body language. Like moving, tactile collages, his performances are studies in adjacency that operate on several aesthetic registers simultaneously. Yet this profusion of elements does not create an environment of uncontrolled semiotic dissemination; his work is not messy. It is highly rigorous without either producing or sanctioning a predominant conceptual position. Watching Eskenazi's performances, the first question that comes to mind is, "What does the body mean?" The truth is that the body itself does not mean. Instead, it functions like a container for all the elements Eskenazi draws into formal and affective relation. The body as capter of sense, the body as threshold, the body as support, or that which maintains the myriad contradictions Eskenazi sets in motion before the viewer. This understanding of the body comes from an encounter between film critic Serge Daney and the artist, a moment in which Eskenazi understood the breakdown between authenticity and rhetoric. It became impossible to know whether Daney was speaking to an audience or inventing for an audience: Daney did to language (in language) what the body does to language. Eskenazi's practice is grounded in this insight about the relationship of language to the body, and especially the moving, performing body that exhausts itself in its attempt to hold all the contradictions language produces. There is no guaranteed meaning in his work because it revolves around the way meaning drifts and is caught by the body.
Natasha Marie Llorens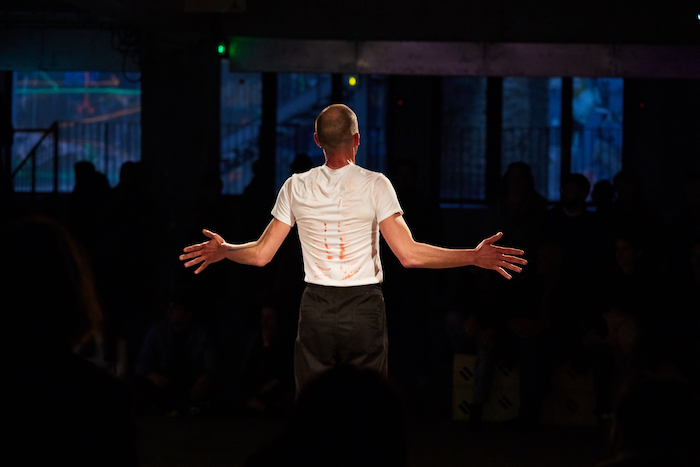 Ideal Corpus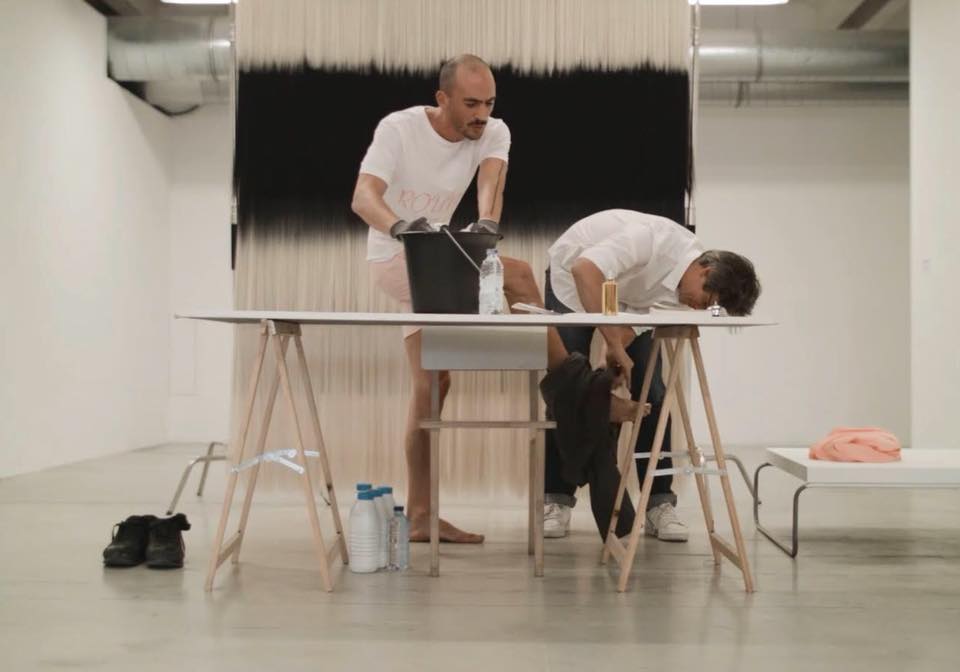 This Loc/Slow/Low Commotion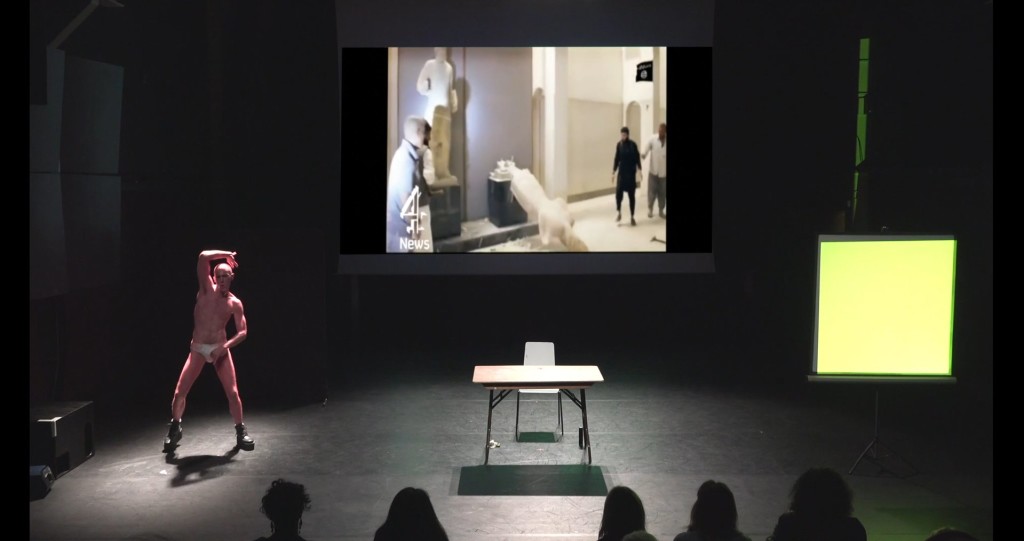 Il existe des écarts non résolus, appuyez sur n'importe quelle touche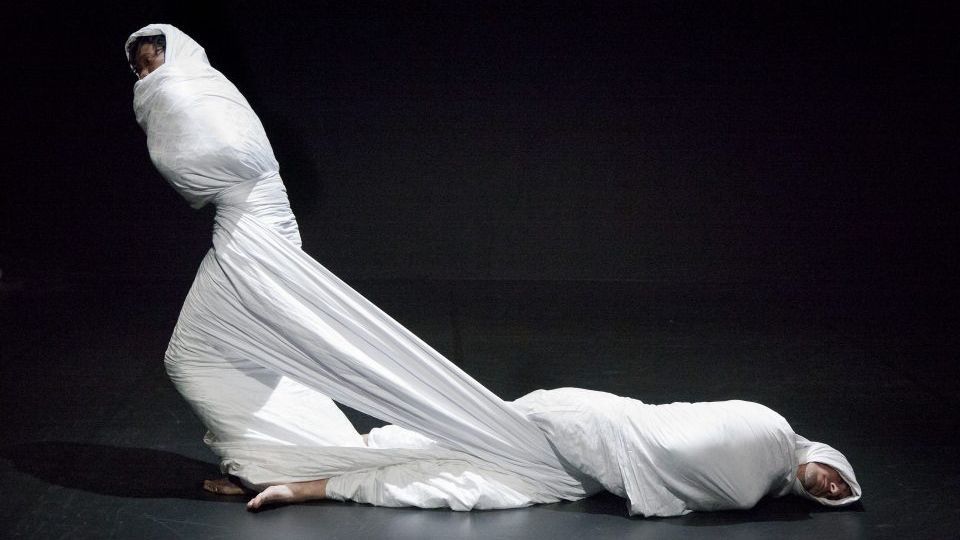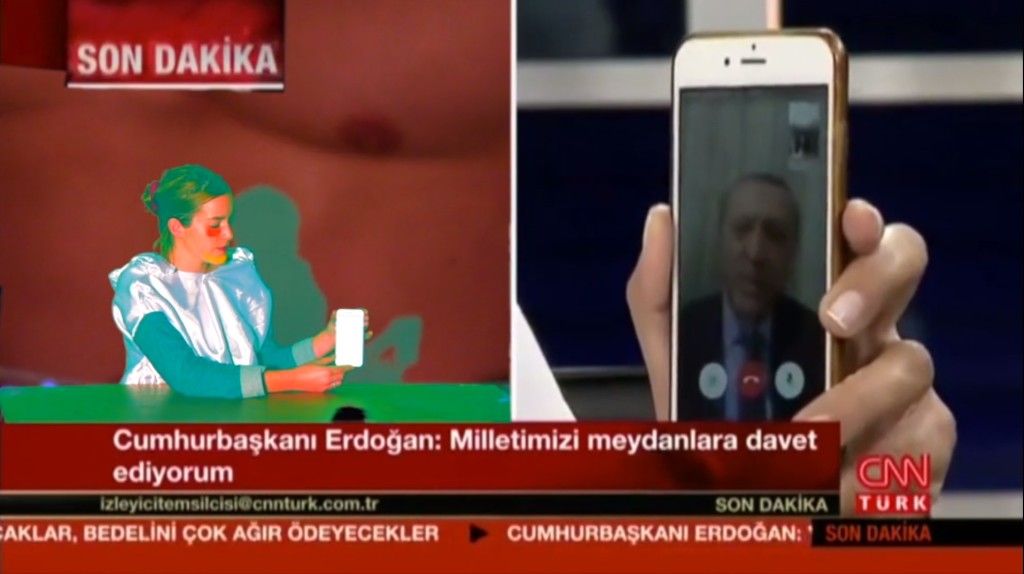 Note on TV #2