Anne-Sophie
Turion
Studio : Ateliers de la Ville
1 place de Lorette
Fr-13002 Marseille
BIOGRAPHY
Anne-Sophie Turion was born in 1985. She lives and work in Marseille. She studied scenography at the École Nationale des Arts Decoratifs in Paris. At the crossroads of performing arts and visual arts, her work has been shown in France and abroad : at Centre d'Art de la Ferme du Buisson (Noisiel), CentQuatre (Paris), Media Arts Center (Vancouver, Canada), Friche la belle de mai (Marseille), Abbatoirs (Toulouse), Glassbox (Paris), Rond-Point Projects (Marseille) and Kunsthal Aarhus among others. Since 2010 she participated to many residencies, such as Villa Arson (Nice), Cité Internationale des Arts (Paris), Centrale Fies (Dro, Italie), and Astérides (Marseille). Since 2013 she is regularly collaborating with Jeanne Moynot, with whom she cofounded Le parc à thèmes. They exhibited together at the end of 2016 at 3bisf (Aix-en-Provence). They were also showing as a duo at Centre d'Art de la Villa Arson, at CNES (in the festival Sidération), as well as Centrale Fies (where they were granted the Performance Art Award in 2013).
They are currently working on their first theatrical performance, Frightening, that they developped in residence at the CentQuatre (Paris), at Ménagerie de verre (Paris), at the Fine Arts School of Nantes in the program Les Réalisateurs, at Vivat – scène conventionnée Danse & Théâtres (Armentières), at 3bisf (Aix-en-Provence), and Montévidéo (Marseille).
For the 2017 edition of Actoral festival, they will present a new performance and will participate to the exhibition "Pretexte #4" at Friche la Belle de Mai.
-
Born in 1985. 
Lives and works in Marseille.
On the occasion of the 2nd edition of the Prix des ateliers de la Ville de Marseille, Anne-Sophie Turion will present a work in collaboration with Jeanne Moynot.
"At this spot, on 9th August 2016, a red Honda sat parked for a few minutes. From its open windows came 'Born to be Wiiiiild'." This strange tale is one of thirty anecdotal statements that, in the summer of 2016, Anne-Sophie Turion placed on the commemorative plaques in a Canadian tourist town. It's a series of improbable, incongruous memorials which epitomise the artist's approach. An "orchestration of the real", as she defines it, consisting of performative works fashioned from objects, gestures, words and situations which, once dispersed into everyday life, produce multiple glitches and disconnects: 'augmented realities' which displace or overlap ordinary situations from our day-to-day lives. These interventions engender a poetic shock, nourishing the onlookers' conversations and reactions – whether intentional or not – while carefully eschewing an easy or unambiguous interpretation.
Alain Berland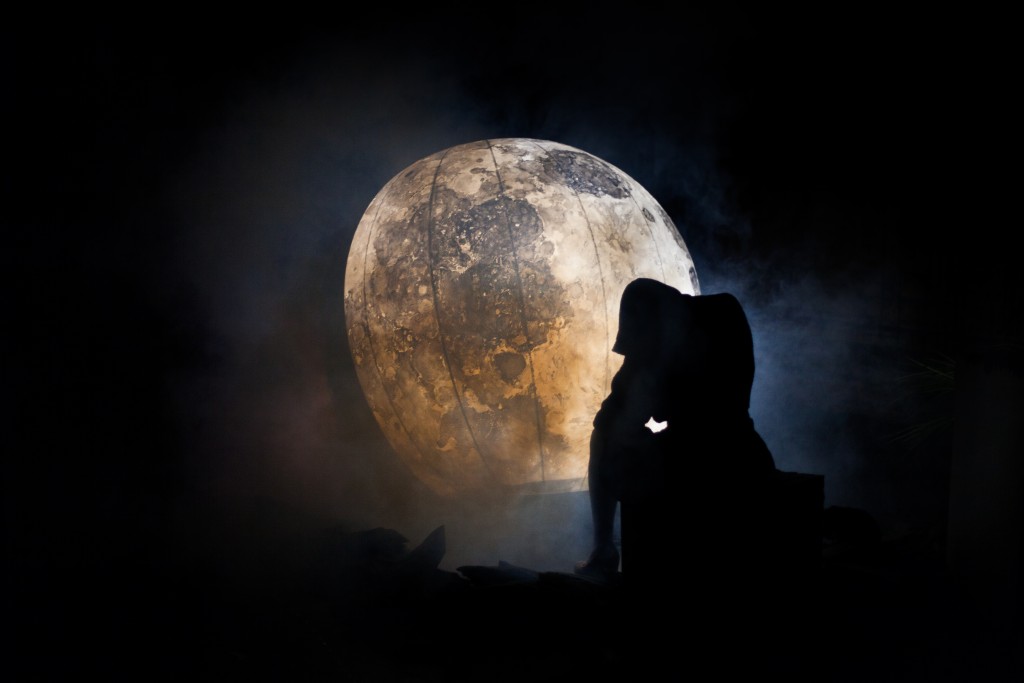 Frightenight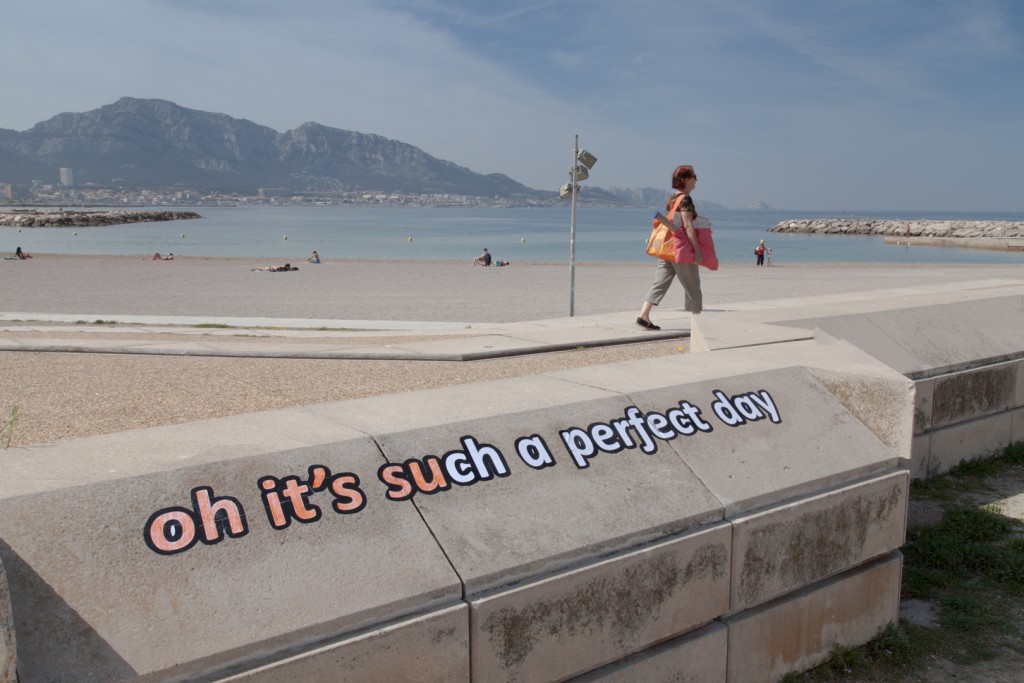 On dirait le sud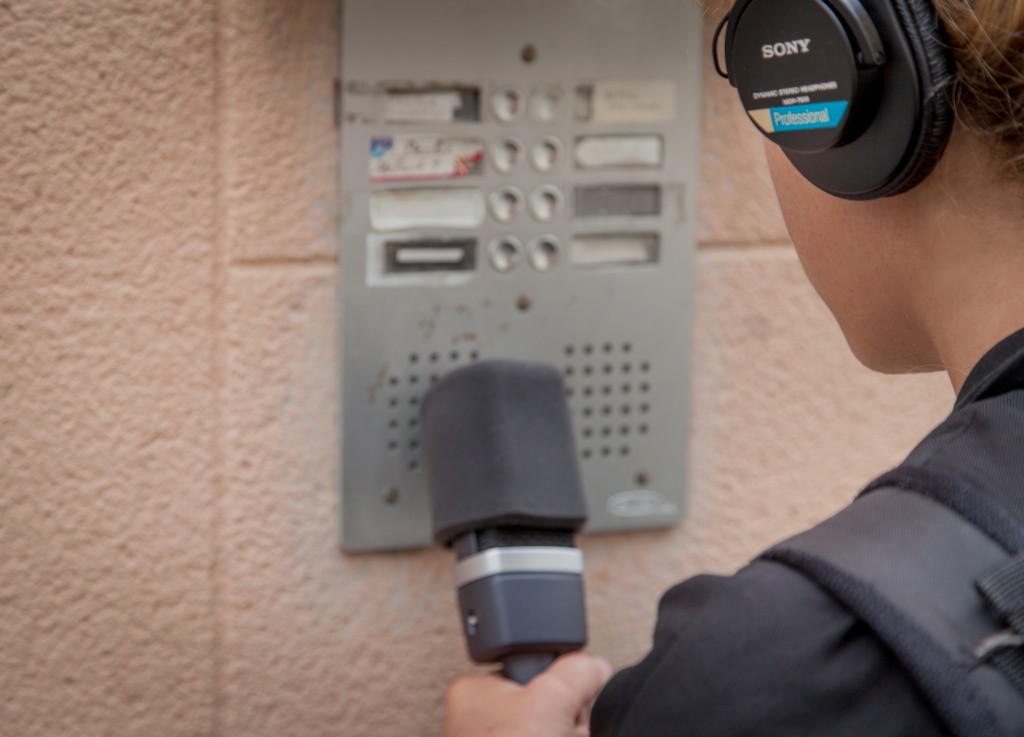 Étant donné une façade [Considering a facade]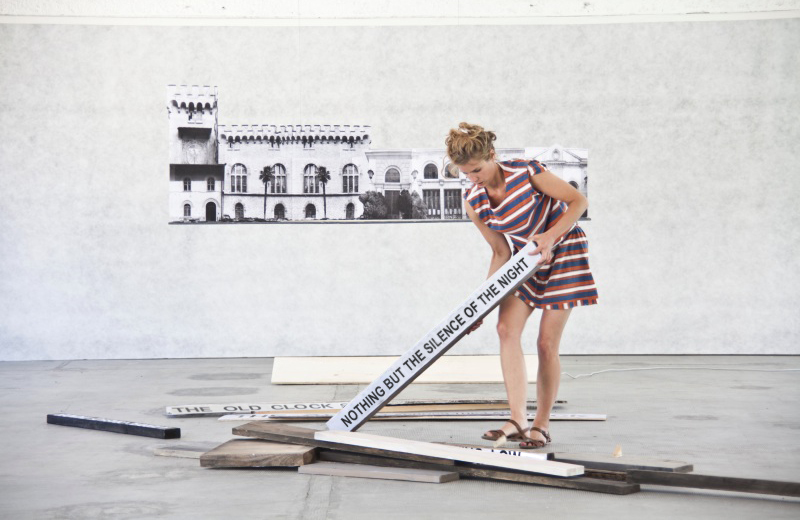 A very scary performance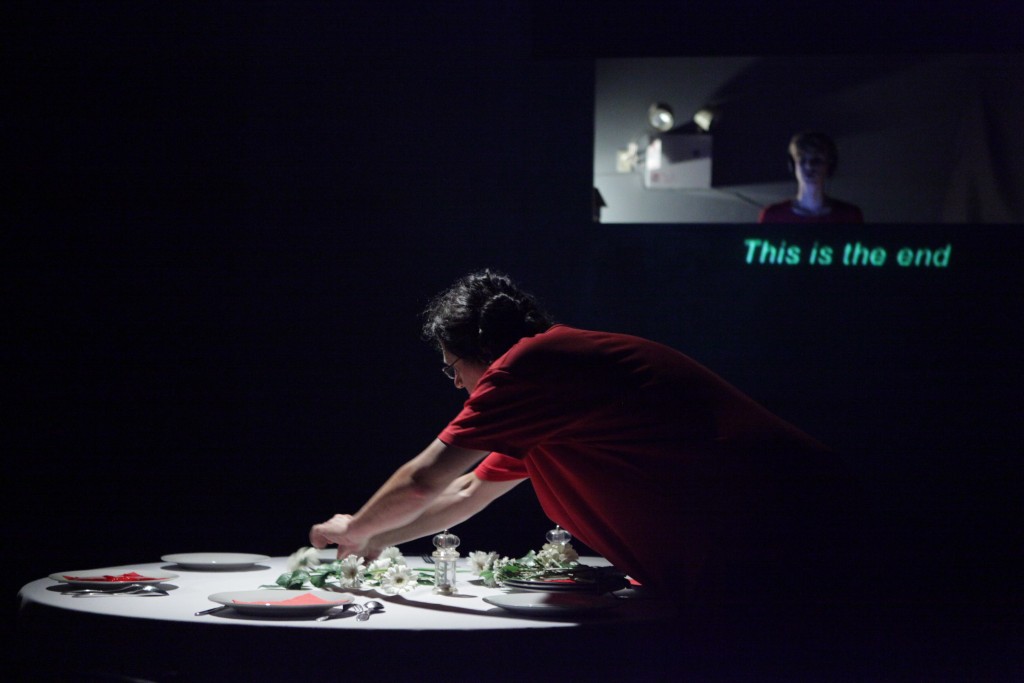 Original soundtrack for a blank tape